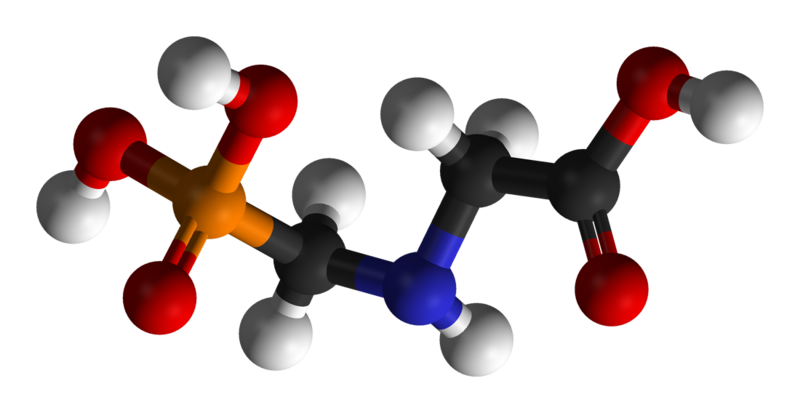 Touch the Soil News #840 (Feature photo – chemical configuration of glyphosate – photo public domain)
The war over Monsanto's GMO crops – crops that can withstand the weed chemical glyphosate – just took a big turn against Monsanto.
Unprecedented in global politics is the political will for one of the wealthiest continents – Europe – to phase out the use of glyphosate – the main ingredient in RoundUp.
The European Parliament, representing 28 countries and more than 500 million people, voted on October 24, 2015 to phase out the use of glyphosate over the next five years while immediately banning glyphosate from household use.
German agro-chemical and pharmaceutical giant Bayer, is committed to buy Monsanto for a whopping $66 billion. What is Bayer to do when its own home nation and continent are in the process of banishing Monsanto's top product – glyphosate? What is the need for GMO crops designed for application of glyphosate?
The EU vote against glyphosate was ushered in by petitions calling for the immediate ban of glyphosate with over 1.3 million signatures. Within the European Parliament, 355 votes favored the glyphosate ban, 204 votes favored keeping glyphosate and there were 111 abstentions.
Want More? - Sign up below