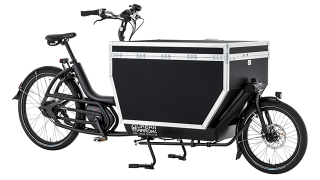 Positive Future #201 (Feature photo – Urban Arrow Cargo Bike – photo courtesy of Urban Arrow)
While auto dealers are struggling to maintain sales of big and heavy cars, a small but tenacious revolution is taking place – the cargo bike. With annual car ownership costs ranging from $6,000 to $10,000, the finances can cut deeply into other things that finances must cover.
The Urban Arrow – featured in the photo above – comes in various cargo sizes. Founded in 2010 and built in the Netherlands, the Urban Arrow bikes come ready for commercial or family use. Price tags run from $3,000 to $4,000.
While biking and cargo biking are more popular in Europe, the development of the cargo bike industry is growing and meeting more transportation needs.
Want More? - Sign up below