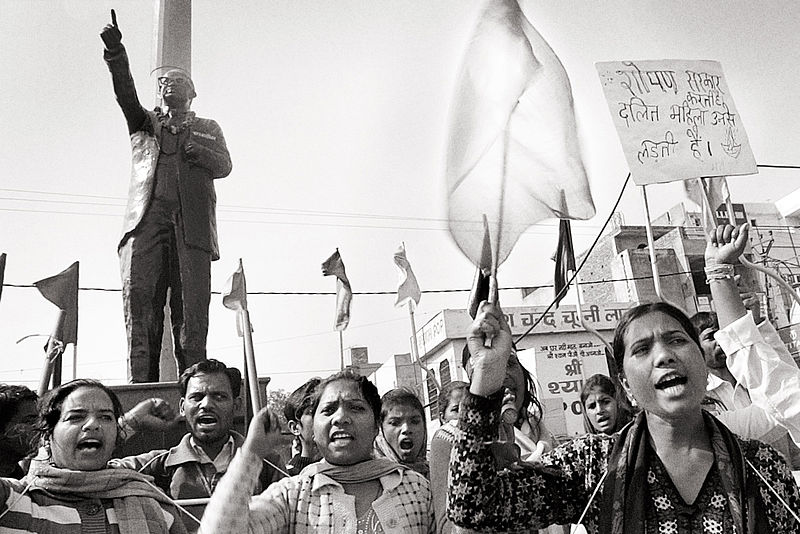 Touch the Soil News #913 (Feature photo –Dalit Women from India Protest for Basic Rights – CCA SA 4.0 International)
Making news in India is a group of Dalit women – demanding access to land to grow food. Some 40 women are demanding 40 acres – 1 acre per woman.
In a recent Reuters report the women explain: "We have worked as farm laborers most of our lives – why can't we own land?"
The Dalit women are discriminated against on two fronts – for being of the sub caste of Dalits and for being women.
A year ago they took over a 2.5 acre piece of scrub land owned by the government. While there was resistance, the women stayed strong. Across India, women are increasingly taking the law into their own hands to demand rights to own land legally and to have access to land for economic reasons.
You can read the full article here:
https://www.farmlandgrab.org/post/view/27780-denied-land-indian-women-stake-claims-in-collectives
In 1948 – 70 years ago – the world leaders convened at the United Nations and declared that all people in the world have the right to access food – what is India's problem? Roughly 17 percent of India's 1.3 billion people – which equates to 220 million people – are classified as Dalits in India.
Want More? - Sign up below