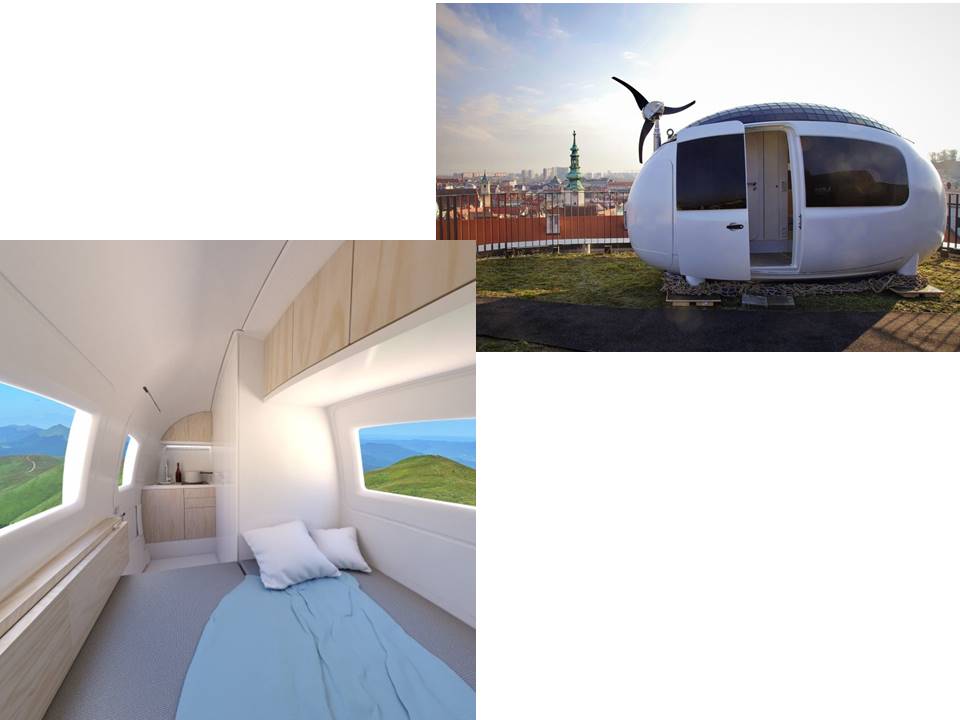 Positive Future #76 (Feature photo – The Ecocapsule – courtesy of Ecocapsule Holding)
The Ecocapsule is an egg-shaped mobile dwelling that can produce more electricity than it consumes and harvest more rainwater than its occupants can use. The unit also comes with a composting toilet, built-in storage, a kitchenette, a folding bed and a fold-down table. For energy there is a 750 watt wind turbine and a 600 watt solar array.
Manufactured in Estonia (Eastern Europe), the company just delivered its first model via helicopter. So how much does one of these "wonder" dwellings cost? Try $85,688.
Want More? - Sign up below