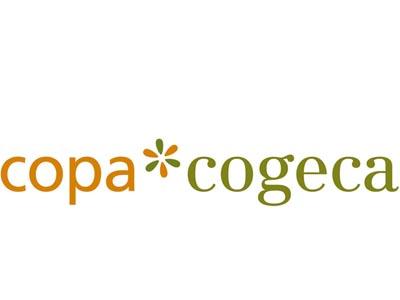 Touch the Soil News #477
If we mention the organization Copa Cogeca most people would just shrug their shoulder. Copa Cogeca is one of the world's largest farmer organizations. It represents 23 million European farmers which serve a population of 500 million Europeans.
The consuming public in Europe (and the world)is increasingly wary of toxins in food. Recently some 60 members of the European Union Parliament – in protest against the renewal registration of glyphosate – had their urine tested. Every one of them showed positive to levels of glyphosate in their bodies.
Now, several months later, it seems the Copa Cogeca felt obliged to defend the use of toxins in food that end up in our bodies. The Copa Cogeca sanctioned a study on what would happen if European farmers were not allowed to use the popular agricultural toxins called insecticides, herbicides and fungicides. These three classes of toxins are affectionately called "crop protection" products.
Pekka Personen, the Secretary General of Copa Cogeca reported that if European Farmers were not allowed to use these toxins, the farmers would experience a 10 to 20 percent drop in yields for their major crops. These crops include wheat, barley, and sugar beet, potato and oilseed rape. Costs for growing these crops would increase 15 percent. Minor crops such as hops for beer and green beans could see drops in yield over 50 percent.
Pekka Personen, the Secretary General of Copa Cogeca, warns that loss of use of toxic products in agriculture would increase the cost of food. Unfortunately, his study did not address human health costs, bee loss costs, groundwater pollution costs, or the cost of the loss of genetic diversity due to toxic mono-cropping.

Following is a short video clip of a European Farmer on the topic of crop protection toxins. What do you think?
Want More? - Sign up below