Touch the Soil News #436
Yael Stav and Gordon Glaze founded Invivo Design Studio on Tel-Aviv. Invivo designed "fence" gardens – a new approach to vertical urban agriculture. Invivo's pocket planters allow you to turn any fence or railing into a vertical garden.
Invivo's design gardens – which had multiple vertical garden demonstrations – drew the attention of tourists. Weekly tours were started for sightseers introducing vertical vegetation, permaculture and urban agriculture.
Growing pockets hang from a wall in a childcare center that did not have access to a yard. The children planted the pockets with herbs and vegetables. They water the plants and enjoy the harvest as herb teas or snacks (photo courtesy of Invivo Design Studio).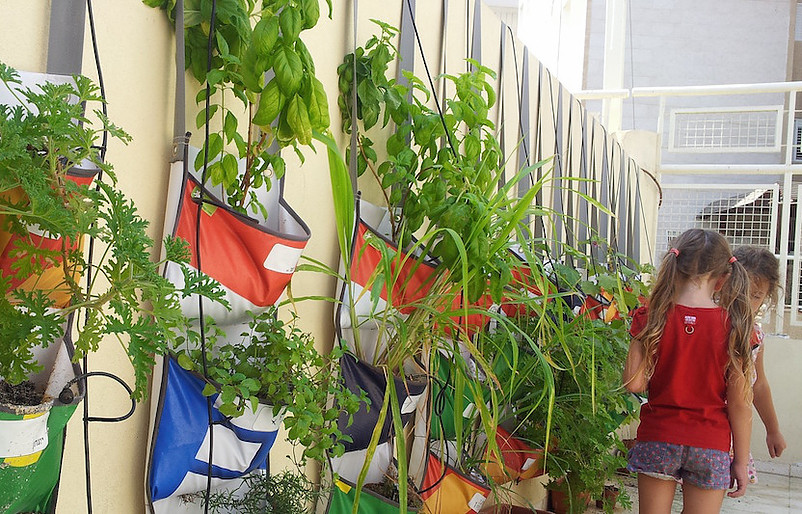 Some of the products Invivo now sells include saddles that drape over a fence allowing agriculture on both sides of the fence. The growing pockets are cut and sewn with the help of people with special needs.
What might be the potential of adding this vertical element to urban market gardening?
Invivo sells a 12-pocket fence garden for $179 CDN (photo courtesy of Invivo)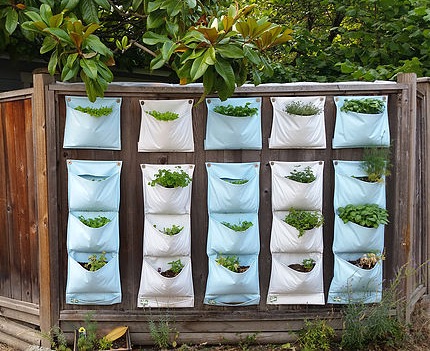 Want More? - Sign up below