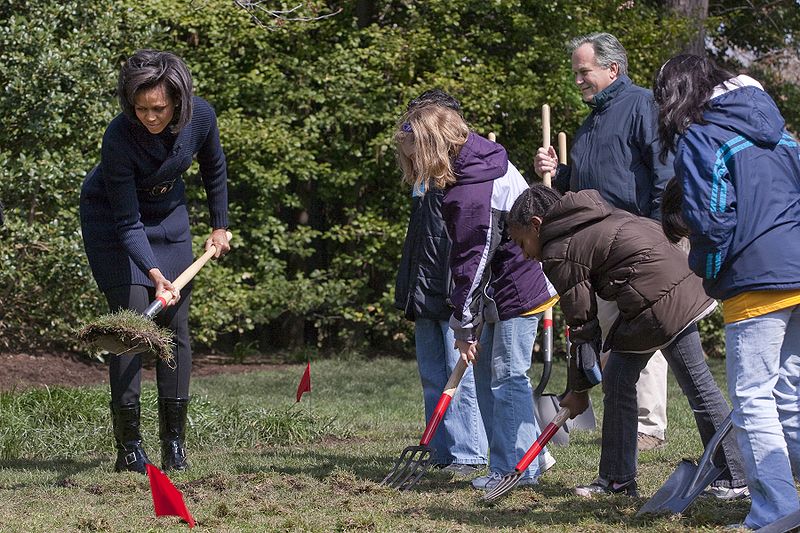 Touch the Soil News #385
Hundreds of NGOs (Non Governmental Organizations) around the world continue attacking the industrial "for-profit" food chain. And it doesn't look like they are going to stop anytime soon. The indiscriminations arising out of for-profit corporate models – span everything from cost, environmental exploitation, toxicity, loss of diversity and failure to deliver health.
The issues are not going away. Now national governments are singing similar tunes. In a recent Kelp4Less news piece #376 (posted 5/9/2016), the nation of Brazil has rang the alarm bell about farming with toxic chemicals and how GMOs drive that problem. Brazil has the highest per-capita use of pesticides in the world.
Notwithstanding environmental and health issues, affordability of food is rapidly rising on economic and political radars. Recently, an Associated Press poll revealed just how tight everyone's budgets are:
1) 75 percent of households with annual incomes under $50,000 would have difficulty coming up with $1,000 for an emergency
2) 67 percent of households with annual incomes between $50,000 and $100,000 would have difficulty coming up with a $1,000 for an emergency.
3) 38 percent of households earning over $100,000 would have difficulty coming up with a $1,000 for an emergency.
The Sharpsburg, Pennsylvania community garden takes shape. Supported by the Allegheny Grows program - materials, education and technical advice are provided for free in this low to moderate income neighborhood.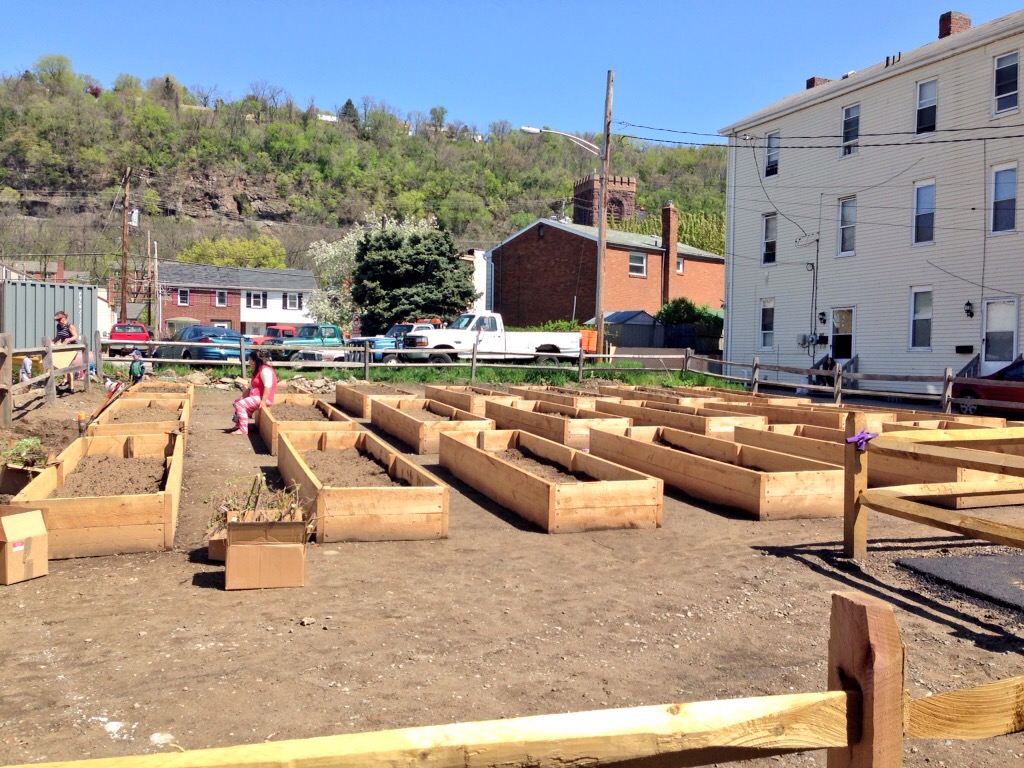 In a 2015 Federal Reserve Bank study, 47 percent of respondents said they could not cover a $400 emergency expense.
Of course, the most prolific testament to the limited finances of folks is the world's largest system of feeding outside the for-profit food landscape. Today, the nation's largest food bank network – Feeding America – serves 46 million people through 60,000 food pantries and meal programs in communities across America.
However, not-for-profit food does not just encompass food banking. The American Community Gardening association represents 1,000 individual members in 49 states and 2,100 community garden organizations across North America.
Notwithstanding, there are hundreds of local non-profits striving to create food-growing spaces in urban areas. The following video clip provides insight into the not-for-profit food mega-trend.
Want More? - Sign up below