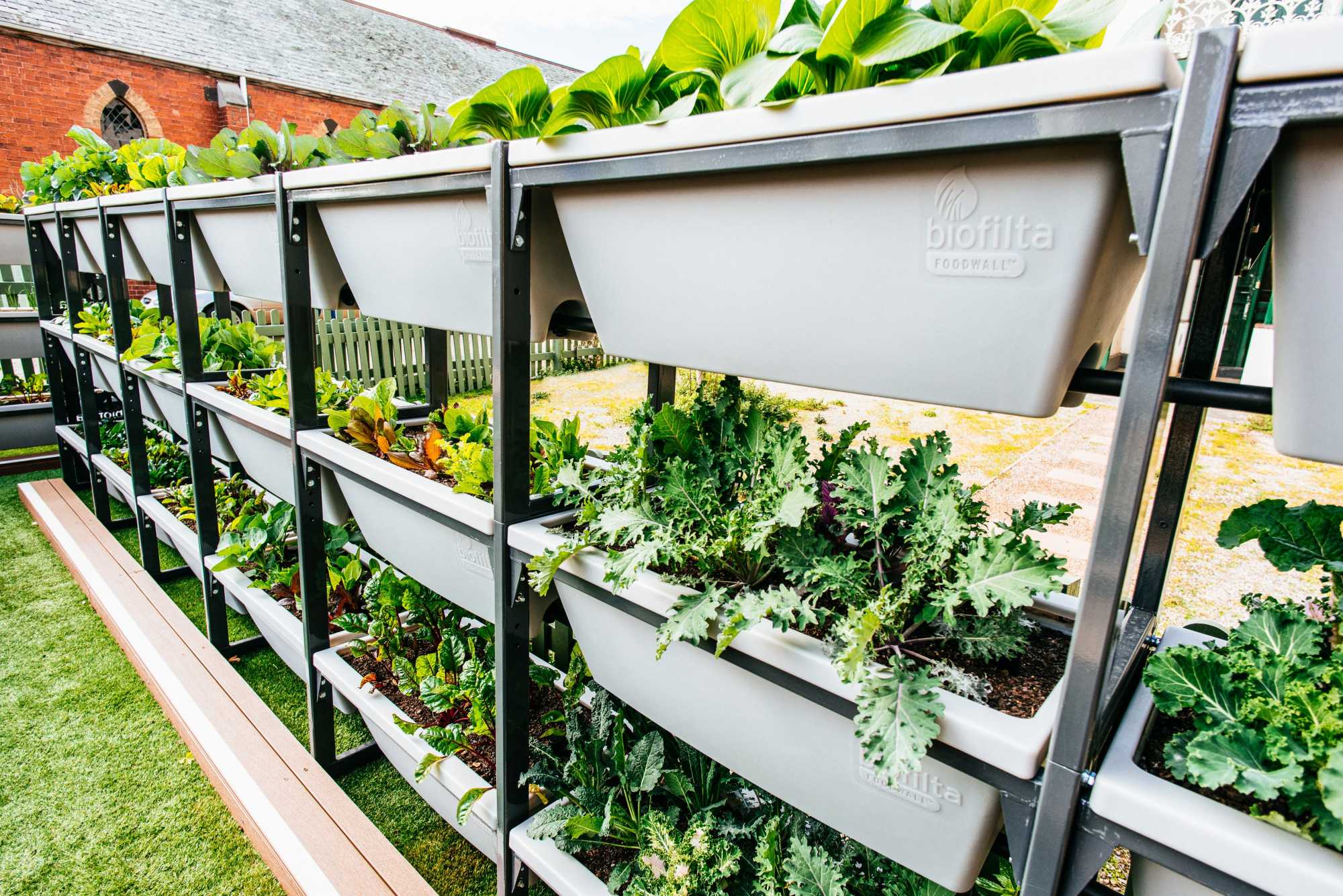 Touch the Soil News #782 (Feature photo courtesy of Foodwall)
Our friends from down under are learning about water efficiency and food gardening efficiency using information and technology.
Marc Noyce, CEO of Foodwall is from Melbourne, Australia. A city of almost 5 million people, the city has done what other cities around the world do. They pave the world's most fertile farmland for urban growth. Noyce decided he wanted to make a difference in lowering the barriers to home food gardening and invented what he calls the Foodwall (see photo above).
Noyce discovered innovations as relates to watering, automation and physical growing structures that can triple the growing space. The plants are watered from the bottom up and the system uses half the amount of water of a normal vegetable patch and you only need to water once a week.
One of the more innovative ideas included collecting rainwater runoff in a larger tank. A full tank can keep a larger garden irrigated for two years.
The Foodwall system, however, is not inexpensive. A tower containing three levels of tubs runs around $830 U.S. dollars in Australia. However, the innovations are clearly changing the home-gardening landscape.
Want More? - Sign up below