March 20, 2015 │Vancouver, Canada
Imagine a cold winter day. You go to your local grocer and viola – you get fresh living greens and herbs. Instead of buying a pre-cut and packaged bag of greens – that may have traveled a long way – you pick up a fresh growing flat of greens to take home and harvest just before eating.  The magic comes from state-of-the-art appliances (Urban Cultivators) that are mini-farms working 365 days a year.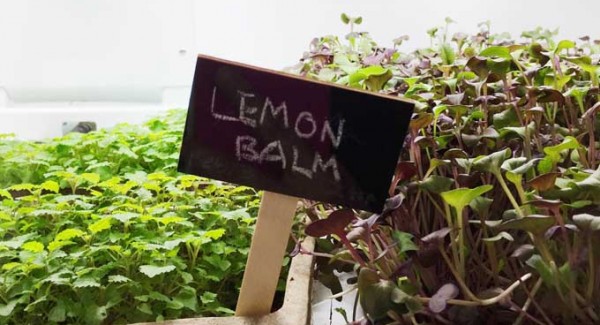 Tarren Wolfe, the founder of Urban Cultivators in 2010, got his inspiration from a challenge his wife was having – allergic reactions to pesticides in commercial produce.
Wolfe developed the lighting, climate controls and casing for kitchen-friendly appliances.  There is a home version and a commercial version for restaurant kitchens. (See the first uploaded video featuring chef Ned Bell.)
Up till now, the Urban Cultivator was serving households and restaurants. However, Wolfe had visions of serving the grocery sector and more people.  On March 20, 2015, the Urban Cultivator Company made history by opening up the world's first Living Produce Aisle. The Living Produce Aisle is a brick and mortar store that combines a local grocer, a smoothie and salad bar, and an aisle of living greens and herbs. Greens such as arugula, wheatgrass and sunflower shoots can be purchased or added to smoothies and salads right at the store.
The Living Produce Aisle is located in the heart of Vancouver, B.C., Canada. Wolfe explains that most greens begin losing nutritional value within 24 hours of harvest.  Wolfe is in the process of negotiating the opening of several franchises across the globe. Wolfe says he can grow between 1,000 and 2,000 pounds of produce a month in 20 urban cultivators.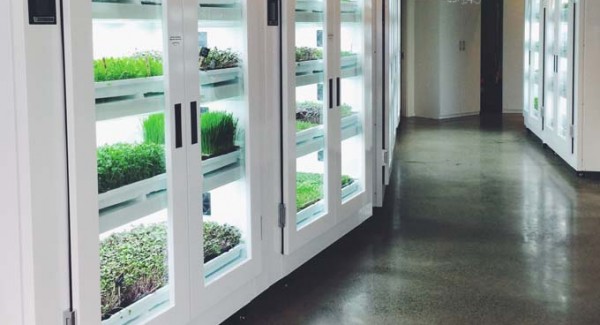 The store-front occupied by The Living Produce Aisle is owned by Bill McCaig, owner of Nicli Antica Pizzeria and Vicino Pastaria. McCaig lets Wolfe have the storefront in exchange for fresh arugula and basil. McCaig 's restaurants were spending $2,000 a month for arugula and basil, which makes the trade worthwhile. (See the uploaded video of the first Living Produce Aisle store.)
Want More? - Sign up below