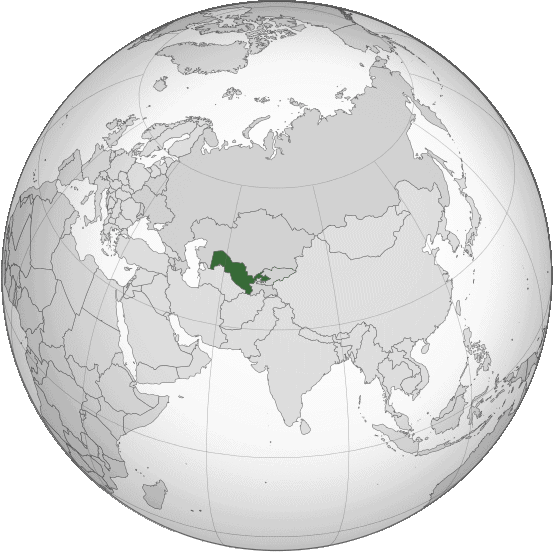 Touch the Soil News #1393 (Feature photo – Location Map of Uzbekistan – Creative Commons Attribution-Share Alike 4.0 International license – Nikki070)
When 1.4 billion people line up at the dinner table and your country isn't big enough to raise all the food, you have to go to other countries. But you can't go to other countries unless you do it in a big way.
The nation of Uzbekistan is the latest location for a Chinese backed mega-farm. The farm will host 10,000 head of cattle on a beef on a layout of almost 27,000 acres. There aren't many farms in America that are that size. At a cost of $100 million, it is estimated it will create 1,000 jobs.
It is estimated that the farm will produce 5 million pounds of meat a year – a drop in the bucket for China.
You can read the full story here: https://www.farmlandgrab.org/post/view/29065-uzbekistan-chinese-company-to-invest-in-meat-and-dairy-cluster-in-jizzakh-region