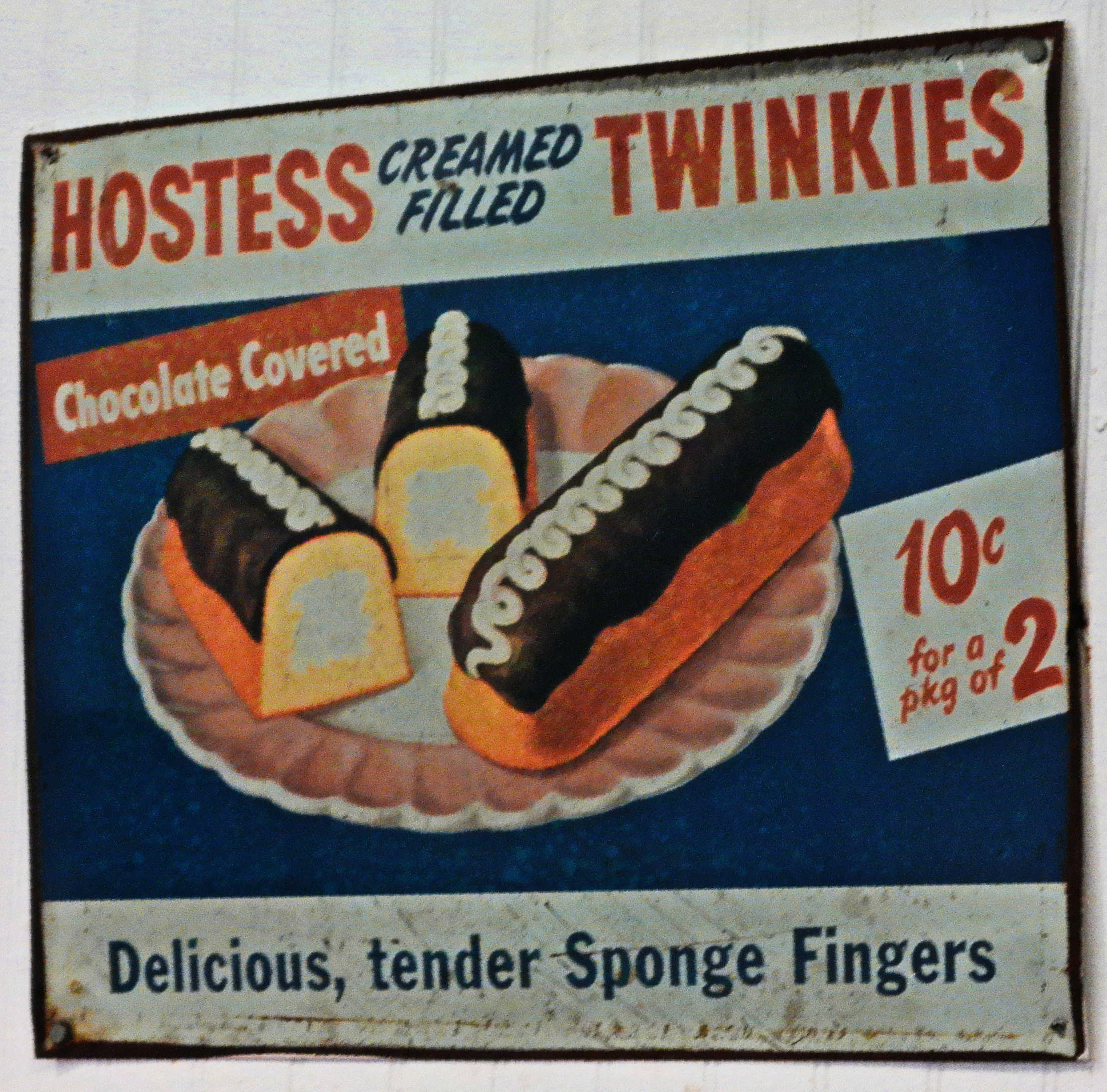 Touch the Soil News #434
The saga of the "Hostess" twinkie rivets through almost 100 years of American food history. It reveals a world of turmoil, bankruptcy, takeovers and financial deal making. One must ask: Are the malfunctions of the industrial food chain a surface expression of an underlying "carnivorous" financial landscape? (Hostess Twinkies is a registered trademark of Hostess Brands)
James A Dewar (1897-1985) invented the "Twinkie" in 1931 in Shiller Park, Illinois. He was an employee of the Continental Baking Company. In years past, estimates are that fans of twinkies were buying approximately 500 million twinkies a year (photo courtesy of Oak Park Historical Society).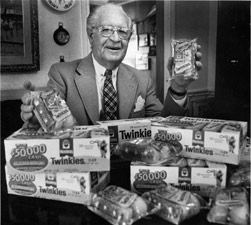 A Condensed Timeline of the "Hostess" Twinkie Ownership Changes
1921 – Taggart Bakeries of Indianapolis was formed, the creators of Wonder Bread.
1925 – Taggart Bakeries is purchased by Continental Baking Company which precipitates the founding of the Hostess brand. The Twinkie was invented in 1931.
1995 – Continental Baking Company was acquired by Interstate Bakeries Corporation.
2004 – Interstate Bakeries filed for Chapter 11 bankruptcy. Part of the financial problems stemmed from heavy pension funding liabilities and too much debt. The company was in bankruptcy for 5 years and fought off hostile takovers from Grupo Bimbo and the Yucaipa Companies.
2009 – Interstate Bakeries Corporation emerged from bankruptcy with an infusion of new investment capital from Ripplewood Holdings and new credit lines from General Electric Capital. In addition, unionized workers made some contract concessions in exchange for some equity in the company. The name of the company was changed to Hostess Brands.
2012 – Hostess Brands – on the brink of bankruptcy – announced it would not try to re-organize, but liquidate assets. Most of its 18,500 employees are laid off. Hostess Brands closed its doors on 11/16/2012.
2013 – March 13, 2013, Apollo Global Management and Dean Metropoulos & Company (known as HB Holdings, LLC) purchased Hostess Brand's snack business, which included the twinkies for $410 million. The new company was able to keep the Hostess Brands name.
July 5, 2016 – Hostess Brands (owned by HB Holdings LLC), just entered an agreement to be purchased by Gores Holdings, Inc. Here is how the deal will work:
Gores Holdings, Inc. will put in $375 million.
Other investors have committed to put in an additional $350 million.
With this new $725 million in cash, the company will be restructured as a publically traded company called "Hostess."
The new investors expect the new company "Hostess" to be worth $2.3 billion.
We could not list the details surrounding all the companies who directly or indirectly touched the "Twinkie" saga. A close look reveals a business graveyard of over 36 companies who failed, were acquired or acquired other companies. As these companies fought for survival or became targets for takeover – the Twinkie was passed from boardroom to boardroom.
Will the 2016 acquisition of the "Hostess" Twinkie by Gores Holdings, Inc. be the last ownership flip? Following is a short video clip on the pending reconfiguration of Hostess Brands into a publically traded company:
Want More? - Sign up below