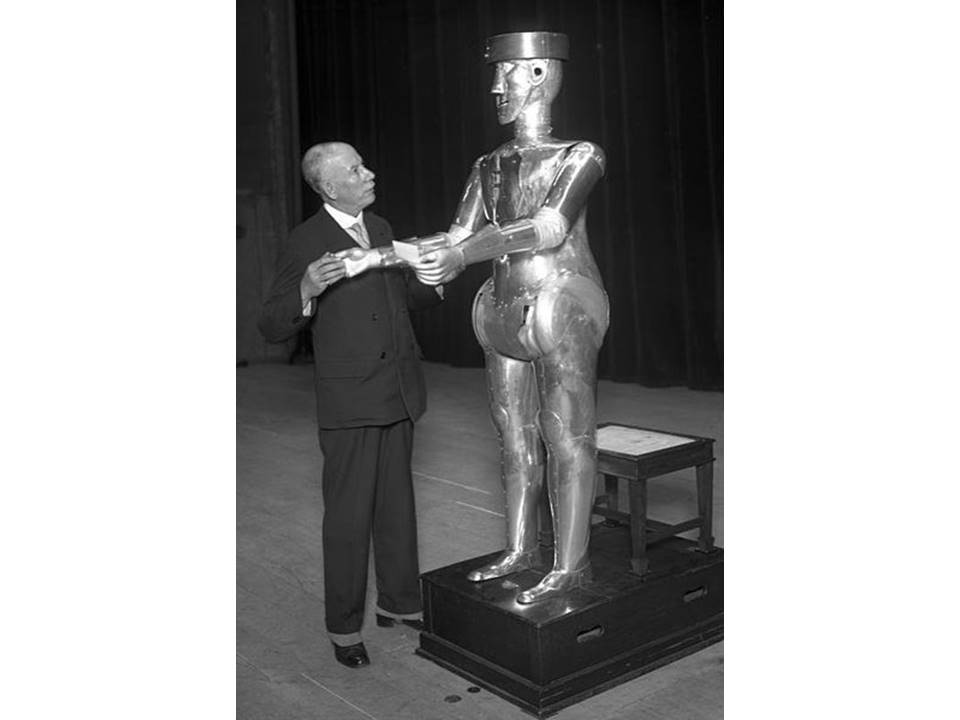 Touch the Soil News #864 (Feature photo – 1932 Robot – Bundesarchive, Bild 102-13018 / CC-BY-SA 3.0)
While robotics has definite applications in our world, it is a mixed economic bag. The basic economic message for people is that you MUST translate your labor into dollars first and then (and only then) do you have purchasing power to sustain yourself. There has been no study done to prove that the employees needed to build robots are equal to the number of employees who lose jobs to robots. Those studies may well become the focal point of political issues in the near future.
Until then, investors with an interest to eliminate jobs are hopping onto the robot future. The world's largest company – Walmart – is now testing robots in 50 of their stores. Called the Boss Nova Robot, the machines drive through aisles performing inventory and price labeling audits. The robots are said to be 3 times faster than humans.
Estimates are that the food chain employs (including grocery stores) almost 43 million people – almost 25 percent the nation's labor force. What do you think the odds are that robots will eliminate more jobs than create them?
Want More? - Sign up below