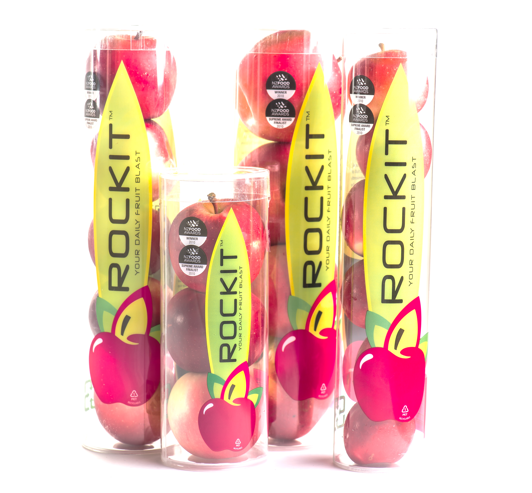 Touch the Soil News #695 (photo courtesy of Rockit Apples http://rockitapple.com/ )
A Rockit Apple is the world's first specialty-bred miniature apple. The idea is to have an apple of a size perfect for small snacks and children. The apples are packed in a tube of 3 to 5 apples for children and on-the-go consumers.
Founded in 2010 by Phil Alison of New Zealand, the apple is about 1.5 times the size of a golf ball. Now, 7 years later, the company has established growers and marketers on five continents. Plans are to have growers in both the North and South hemispheres, so that Rockit apples can be available anywhere in the world at any time.
Interestingly, Rockit Apples is working with a company called Abundant Robotics to help in the development of a robotic apple picker.
Rockit Apple has two affiliates in the U.S. that are licensed to grow, pack and distribute the Rockit Apple – Chelan Fresh Marketing and Borton Fruit. At present, most of the Rockit apples produced in the USA have gone to AmazonFresh.
So will Rocket Apples make it around the world and into our daily snacks? Larger investors think so as Rocket Apples recently sold a 50 percent stake in the company for $17 million to two (2) investors.
Want More? - Sign up below