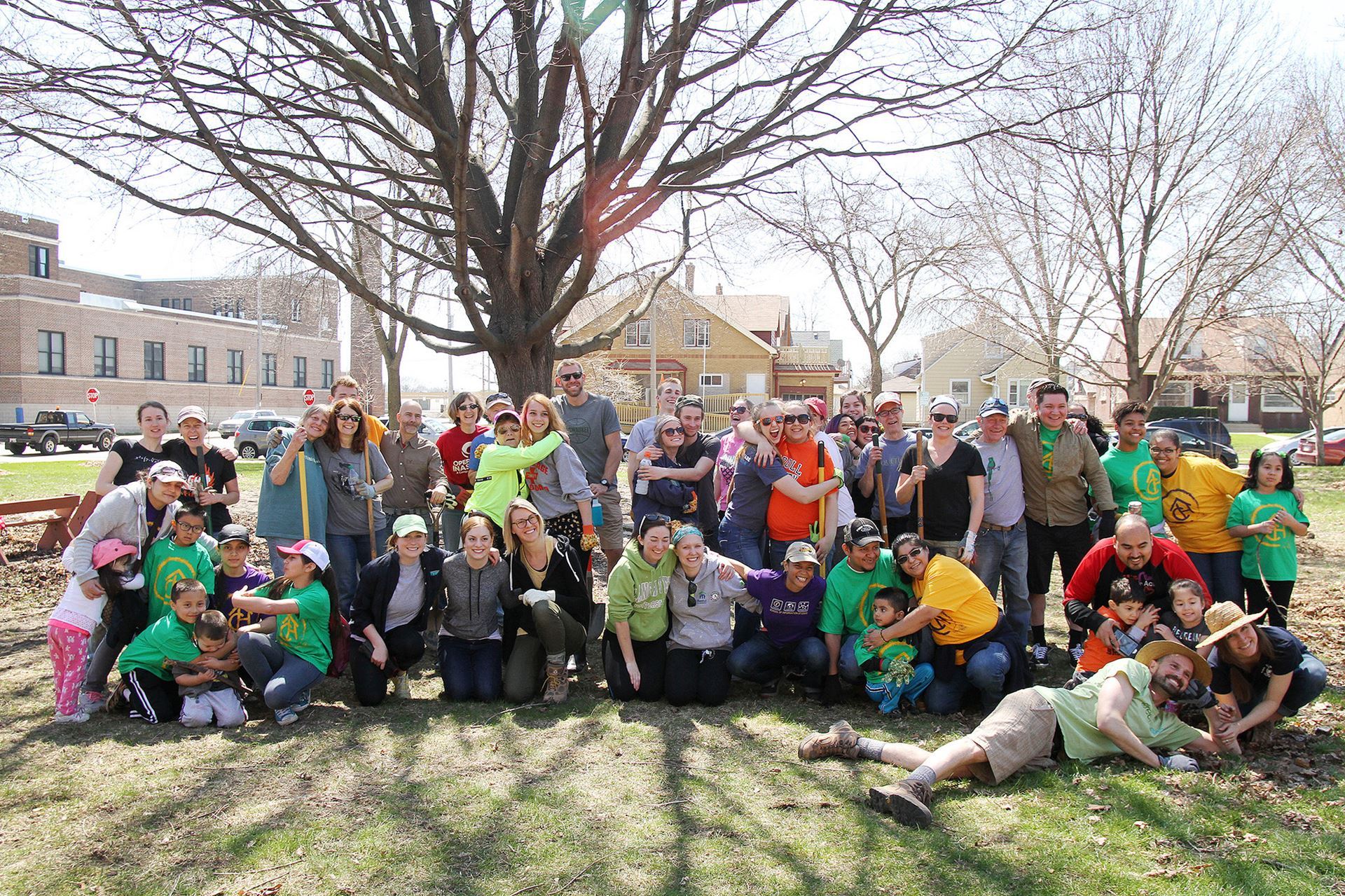 Touch the Soil News #653 (Feature Photo – Volunteers of the Victory Garden Initiative – photo courtesy of the Victory Garden Initiative)
A number of years back, a professional woman living in Milwaukee – Gretchen Mead – was working as a social worker in a child and adolescent medical psychiatry unit. Her young patients, often diagnosed with serious mental health issues, typically consumed what is called SAD – Standard American Diet.
The SAD diet is laden with preservatives, chemical residues and high amounts of carbohydrates, wheat and meat products. Mead found a correlation between what we eat and how we feel mentally. However, she made more connections with the food we eat. There is the economic piece where 18 percent of Milwaukee residents were designated as "food insecure." Then there is the issue of health, and how we feel physically. Finally there is the issue of community and how food gardening can re-engage the community.
There are perhaps many more issues that food gardening has a positive impact on, such as "nature deficit syndrome" or physical therapy.
Back in 2008, Mead started a vegetable garden in her yard that led to the creation of the Victory Garden Initiative. The vision is quite simple – become a vegetable gardener, help someone else become a vegetable gardener and engage your neighbors. Find creative ways to grow food right where you are.
Mead hit a chord with other people. From her single vegetable garden in 2008, the Victory Garden Initiative in Milwaukee has grown to 3,000 gardens.
The Victory Garden Initiative organizes volunteers to install hundreds of raised bed gardens in front yards, back yards, schools, community centers and places of worship. For 2016, the Victory Garden Initiative:
Created 555 gardens
Gave away 3,100 packets of seeds
Donated topsoil
Built 49 gardens in public spaces
Built 31 gardens at schools
Engaged over 400 volunteers and 37 community partners
For market gardeners, wanting to be professional urban farmers, there may be a message here – trying to engage your customers more directly. One urban farmer we know is selling 12 inch potted vegetable plants that are already fruiting – meaning the customer gets to take it home and harvest. The customer is further engaged by being encouraged to bring the "spent" plant back for recycling when picking up another ready-to-eat vegetable plant.
Want More? - Sign up below