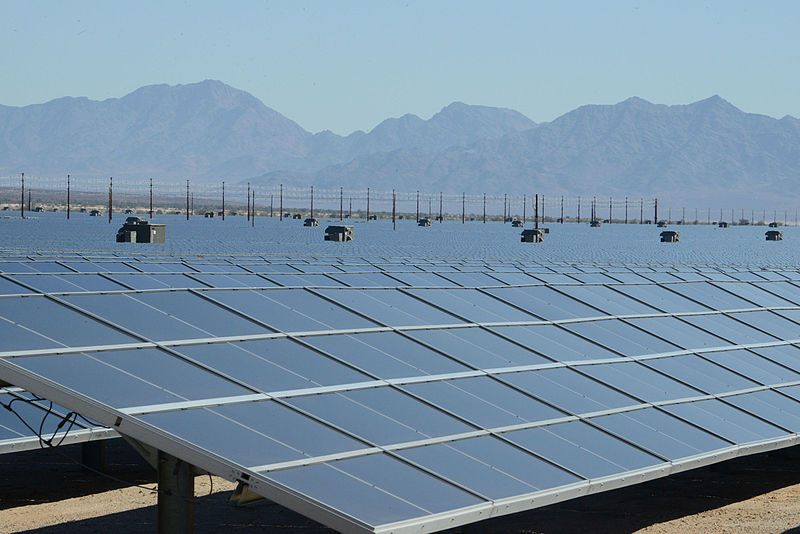 Positive Future #110 (Feature photo – This large Solar Farm will be dwarfed by the new Saudi / SoftBank project – CCA SA 2.0 Generic)
The nation of Saudi Arabia is teaming up with a Japanese mega-conglomerate called SoftBank. Softbank is the 38th largest public company in the world. SoftBank operates across a broad arena of technical services.
The project will be 100 times bigger than any other solar project on the planet. The $200 billion project is estimated to create 200,000 jobs and increase the Saudi GDP by $12 billion annually coupled with $40 billion in savings. Depending upon efficiencies, this project has the potential to power over 120 million homes.
The project is slated to begin construction immediately with initial energy generation to start in 2019. We are sure there is more to the story, as it is not every day that someone gets out a $200 billion checkbook.
Want More? - Sign up below