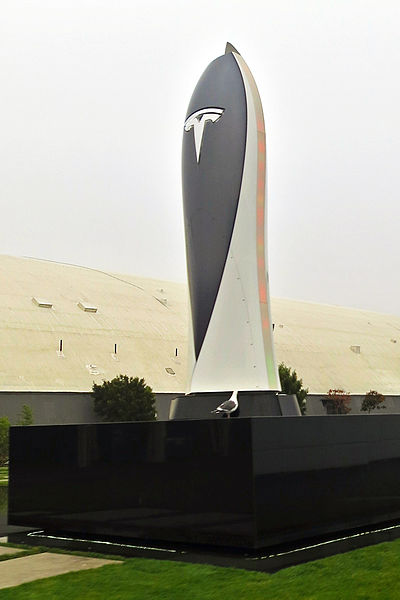 Positive Future #346 (Feature photo – The Tesla Obelisk – CCA 2.0 Generic)
The electrification of transportation has broad implications for every industry. Arguably, the mindset of electrification is materially driven by Tesla. Today electrification is migrating to farm equipment, semi-trucks, ships, ferries, airplanes, motorcycles, scooters and bicycles.
Early estimates are that Tesla will sell some 200,000 fully electric cars in the U.S. alone in 2018. Recent reports from NASDAQ reveal that Tesla is valued at over $50 billion and 80 percent of shares are owned by large institutional investors which manage many of our pension and 401K plans.
Want More? - Sign up below