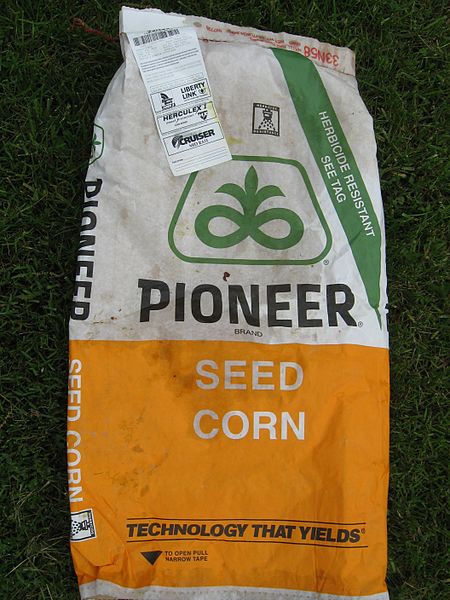 Touch the Soil News #446 (Feature Photo: Orin Hargraves – CC 2.0)
One trend is clear around the world, people are more concerned about chemical agriculture and the GMO crops that drive chemical use. Today there are seven (7) big players in the agricultural chemical / GMO industry. They are:
Syngnta (Swiss) – annual sales $13.4 billion, 28,704 employees
Monsanto (USA) – annual sales – $15 billion, 25,500 employees
DuPont (USA) – annual sales – $25.3 billion, 52,000 employees
ChemChina – annual sales – $42 billion, 140,000 employees
Dow Chemical Company (USA) – annual sales – $48.8 billion, 51,635 employees
Bayer AG (Germany) – annual sales – $51 billion, 116,800 employees
BASF (Germany) – annual sales – $77.6 billion, 112,435 employees
BASF headquarters building in Ludwigshafen, Germany. BASF is the world's largest chemical company that includes industrial chemicals as well as agricultural fungicides, herbicides and pesticides. BASF co-operates with Monsanto in research, development and marketing of biotechnology (photo courtesy of Gewetz CC 3.0).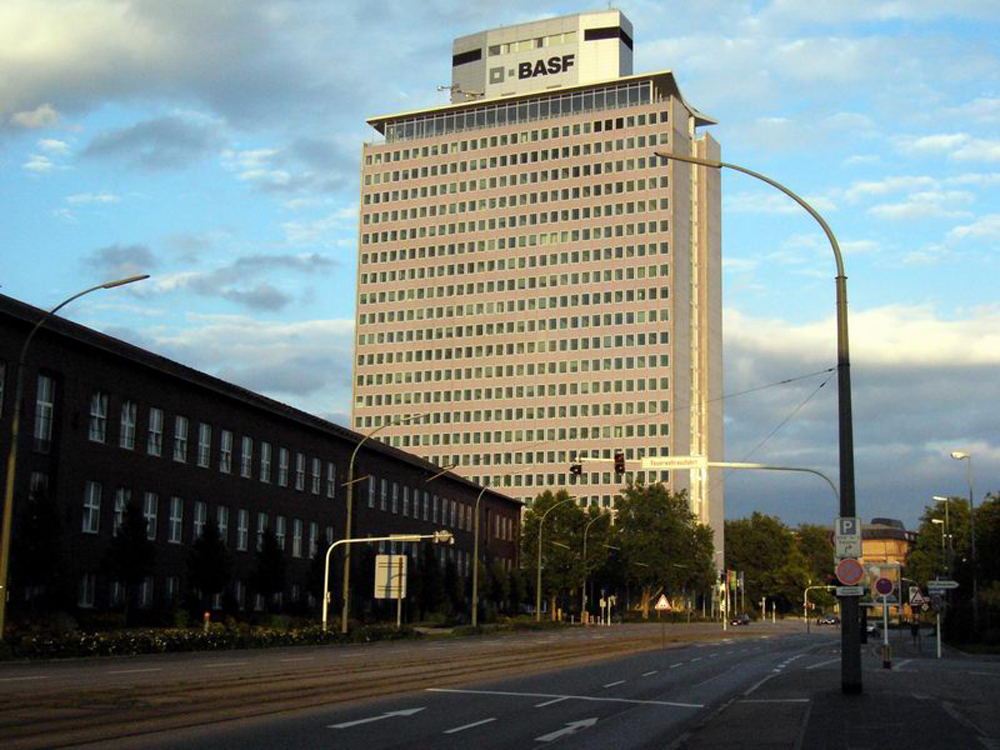 Six of the companies are in talks to merge: 1) ChemChina has offered to buy Syngenta – a deal stockholders have approved and regulatory approval around the globe is in process. 2) Dow Chemical and Dupont stockholders have agreed to merge the two companies. Preliminary regulatory approval is underway. 3) Bayer Ag has made a $65 billion cash offer for Monsanto. Rumors are that Monsanto is still uncertain about accepting the offer. Monsanto is exploring the purchase of BASF's Ag solutions company.
Chances are that in one year from now there will only be four (4) companies that will essentially control the agricultural chemical / GMO landscape of the world.
While the companies are salivating at the prospects of merging, global activists are not going to give up the battle against chemicals in food or GMO crops. In fact, the fewer the companies, the larger and easier it is for the world's peoples to identify their protest targets.
While attention is focused on the deeds of these companies and claims of government and regulatory favors, there is virtually no attention given as to who owns these companies. There is a no reporting on who holds the CEOs of these companies hostage or who makes demands for returns that require the company to do what the world is complaining about.
Most people would be shocked to know the largest stockholders of Monsanto include the world's largest asset managers such as Vanguard, State Street Corp., Fidelity, and BlackRock, Inc. In addition, other large Monsanto stockholders include Wells Fargo Bank, Bank of America, Deutsche Bank and the mega teachers retirement fund TIAA. All these stockholders fall into a category called "Institutional Investors" – which control over 80 percent of Monsanto stock.
In Part 2 of this news piece, we are going to explore the unfolding merger of Dow Chemical and Dupont and look behind to find concentrations of stockholders who are the same in each company.
Want More? - Sign up below