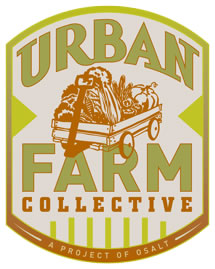 Touch the Soil News #122
Food and access to food has been the subordinate child of a chaotic Wall Street with demonstrated insensitivities to planetary ecology and human health. It should not be surprising then that not-for-profit ventures – as relates to food – are exploring beyond the mentality of the corporate board room.
From Left to Right - Ari Rosner, Janette Kaden (Founder of UFC), Holli Prohaska (Current Director)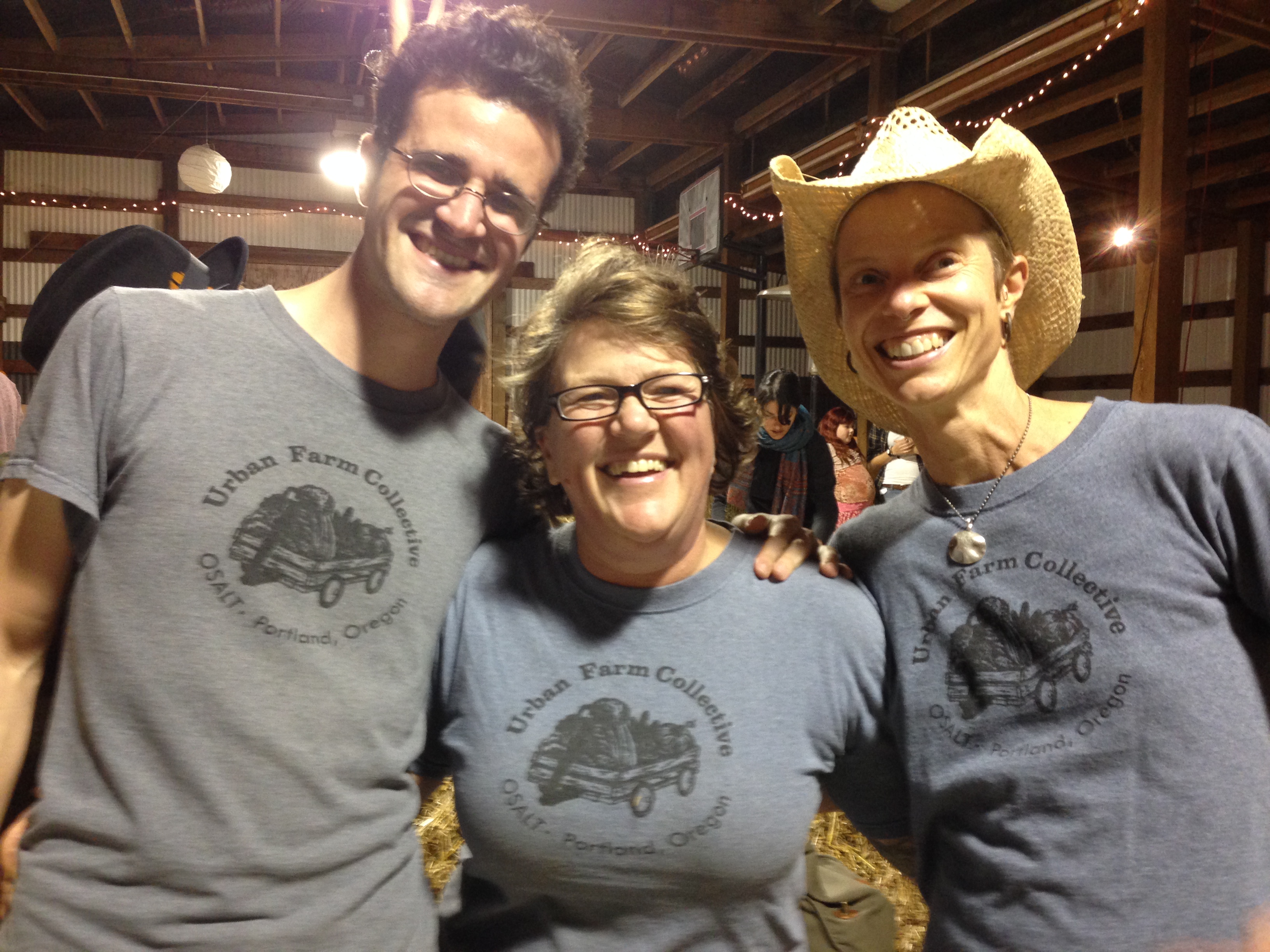 Thanks to Holli Prohaska, who worked with us in getting this story together, we get an inside look at the Urban Farm Collective (UFC). The UFC organizes people wanting to work for food, organizes access to land and organizes what is planted and where it is planted for the greater good of the people working the project.
It's probably no accident that Portland, Oregon is home to the Urban Farm Collective (UFC). Portland has been voted the most "green" city for several years running. The UFC transforms back yards and vacant lots into productive food gardens. The produce is distributed via a unique "hour" system among all the contributors – whether you are a garden volunteer, offering your back yard or serving as computer programmer.
The goal is to produce more food than those working and contributing need, with the extra produce being donated to the hungry.The UFC also seeks grants and donations for funding and supplies. The Urban Farm Collective is an activity of OSALT – Oregon Sustainable Agricultural Land Trust. OSALT is the umbrella organization that provides non-profit benefits to the UFC.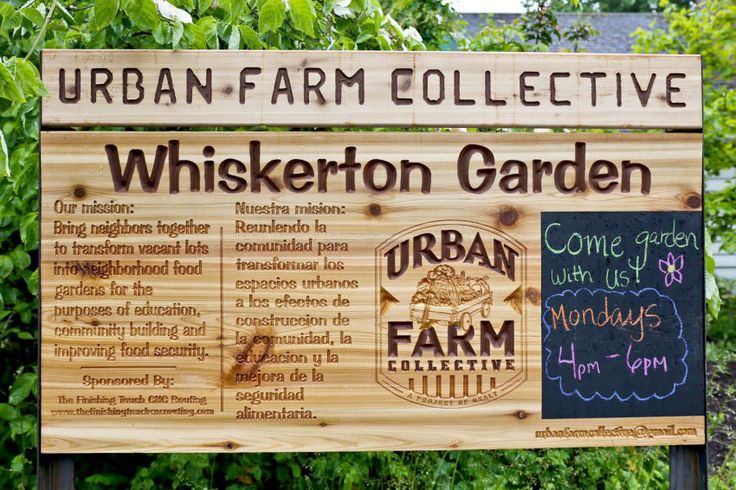 The UFC started in 2009 with about 8 people participating and working two gardens.
"We have grown immensely over the years," said Holli Prohaska, who is overseeing the operations of the Urban Farm Collective. "We now have 15 gardens all with garden managers, garden apprentices and many volunteer working members who join in the work parties."
Prohaska explains that the garden crops are rotated annually to help preserve good soil health and productivity. The garden managers get together and decide which crop will be planted from year to year. Instead of one person going at it alone, the collective experience of the "garden veterans" and production diversity of many gardens provides a local food portal with more benefits.
The Urban Farm Collective seeks folks that want to share their backyard or lawn for food growing. To put a garden-plot deal together, the Urban Farm Collective uses a "Land Share Agreement."
This treads into new territory for most people. Would you allow someone to farm your yard? The UFC "Land Share Agreement" can almost be viewed as a watershed document facilitating the social integration of people around food and repurposing lawns and vacant lots for a higher purpose.  While the value of the "Land Share Agreement" does not overshadow the human contributions, it provides a "cornerstone" framework important to the health and success of urban food for potentially millions of people.
Following are the highlights of the UFC "Land Share Agreement" that establish the working parameters:
Responsibilities of the UFC
Be courteous and respectful when working on private property.
Avoid the use of pesticides, herbicides or chemical fertilizers.
If the UFC chooses to conduct soil tests for nutrient levels or contaminants on the Land Sharer's land, we will do so at our own expense and share the results.
Apply for any qualified and applicable property tax exemptions.
OSALT carries general liability insurance for our activities and will add the land sharer's property address to our policy.
Provide land sharer with 100 barter bucks (slugs) per season to be redeemed at our weekly barter market from June 1st to October 31st at the St. Andrews church, Monday evenings, from 6pm-7pm. Barter bucks expire at the end of each season; they do not accumulate from season to season. If land sharer does not redeem slugs for food, their share of the harvest will be donated to the local food pantry.
Get land sharer's permission for the installation of any permanent structures, including fruit trees.
Provide land sharer with a schedule of events taking place on the land sharers premises.
Responsibilities of the Land Owner
Grant exclusive permission to the UFC and its members to farm designated areas of their property.
Allow UFC members generally unrestricted access during normal day light hours so that the garden may be maintained actively and productively.
Avoid the use of pesticides, herbicides or chemical fertilizers where they can drift into the UFC garden areas or water.
When water source is available, land sharer agrees to provide water to the garden in exchange for 100 barter shares of the harvest.
Land will be transformed into food gardens at the UFC's expense. We estimate that each new garden installation costs approximately $500; monies come from our fund raising efforts as we are an all-volunteer run, non-profit organization. If the Land Sharer shares our values and wishes to supplement the UFC's efforts by contributing to these expenses, they may do so with bushels of gratitude.
Land Sharer contribution: _____________. Make checks payable to OSALT – UFC and include your check with this contract. Thank you in advance. We will mail you a donation receipt promptly.
Land sharer may terminate this lease at any point in time, preferably with adequate notice and after the season's crops have been harvested.
In part 2 of this story, we get some personal insights as to why the UFC has a number of things that are important – not just raising and tending veggies.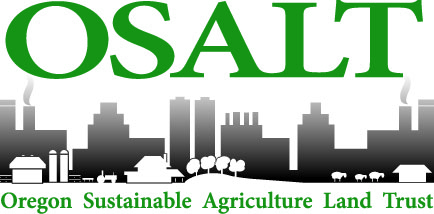 Want More? - Sign up below