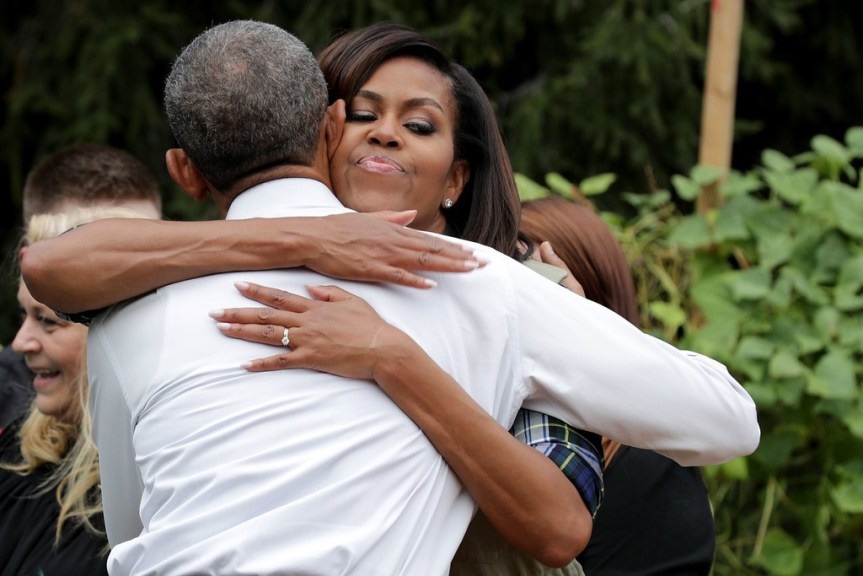 Touch the Soil News #507 (Feature photo – President Obama hugs First Lady Michelle at the dedication of the White House Kitchen Garden to future generations (photo courtesy of the White House).
Few folks know that in 2009, under the direction of First Lady Michelle Obama, a kitchen garden was launched and carved out of the White House lawn. Recently, Michelle Obama was celebrating what would be her last tour of duty in harvesting the produce from the White House kitchen garden.
The kitchen garden has been a focal point for tours to the White House and the hundreds of youngsters that have come to help in the mundane duties of raising food. With the rapidly approaching end of the Obama Administration, the future of the kitchen garden hung in balance.
A few days ago, all of that changed when the Burpee Foundation (Burpee Seeds) announced a $2.5 million gift to establish a permanent White House kitchen garden. Funds will be gifted to the National Park Foundation, which is responsible for the garden. Funds will be made available over a 17-year period to cover direct costs to expand and maintain it.
President Barack Obama and guests at the White House Kitchen Garden dedication (photo courtesy of the White House).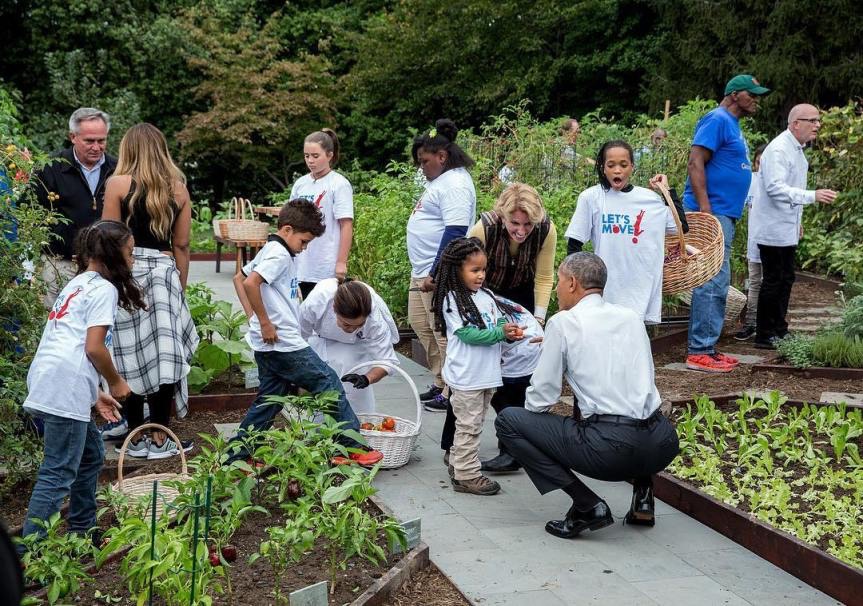 Growing food on the White House grounds touches history in the U.S. Most famous is the victory garden created by Eleanor Roosevelt during WW II. The White House started its history of food gardening with Thomas Jefferson and John Adams.
Michelle Obama's kitchen garden is an L shaped 1,100 square foot garden located by the tennis courts. The garden plots provide more than 55 varieties of vegetables along with fruits that are incorporated into the meals made for the Obama family as well as invited guests.
The White House kitchen garden stands as a national beacon for healthy food, growing your own and children involvement. As important is the fact that no chemical-farming products are used – only soil amendments and practices that are natural and non-toxic.
Following are two video clips. The first is about the formation of the garden back in 2009 and the second is Michelle Obama dedicating the garden – and its new funding – for future generations.
Want More? - Sign up below