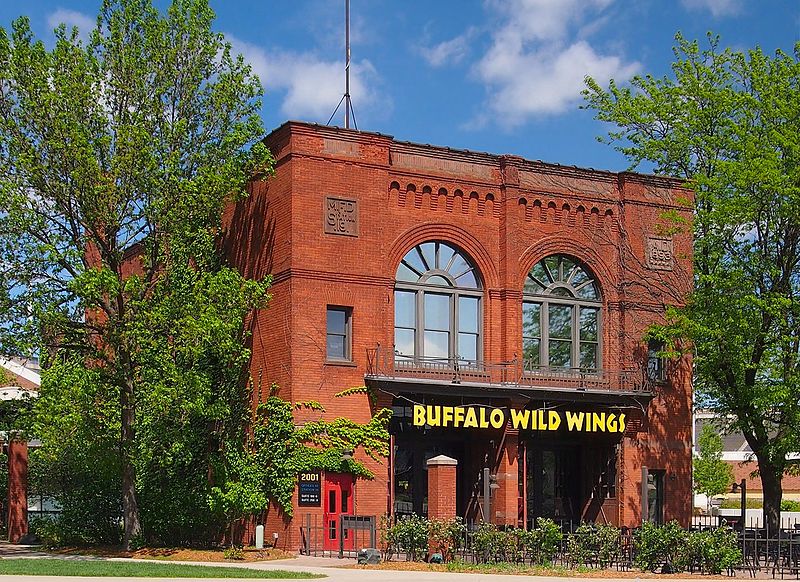 Touch the Soil News #469 (Feature Photo – Jon Ridinger CC 3.0)
What does Buffalo Wild Wings (a restaurant chain) have to do with urban farming or raising your own food? On the surface, maybe not much. However, like other larger food-chain enterprises it is an entity engulfed in a financial fever (greed and fear of not achieving stockholder expectations). So far, the lesson has been that greed and fear puts food and employees at risk. For two out of the last three years the company has had 20 percent plus growth in earnings. The year 2015 was almost flat. Now company executives are scrambling to get their earnings back amidst an uncertain economy.
The original founders in 1982 – Jim Disbrow and Scott Lowery – have long since left the company. The current officers and directors of the company own only a little over 1 percent of the stock. Buffalo Wild Wings CEO Sally Smith has sold 57,000 shares of her stock in the company for a cool $8.5 million since the start of 2016. So much for having a strong ownership by the management team.
Interior of Buffalo Wild Wings in Kent, Ohio at its original first location. The company is obliged (by stockholders) to grow rapidly and provide extraordinary returns. Will this place the company (and employees) at risk? (Photo cc 4.0 McGhiever)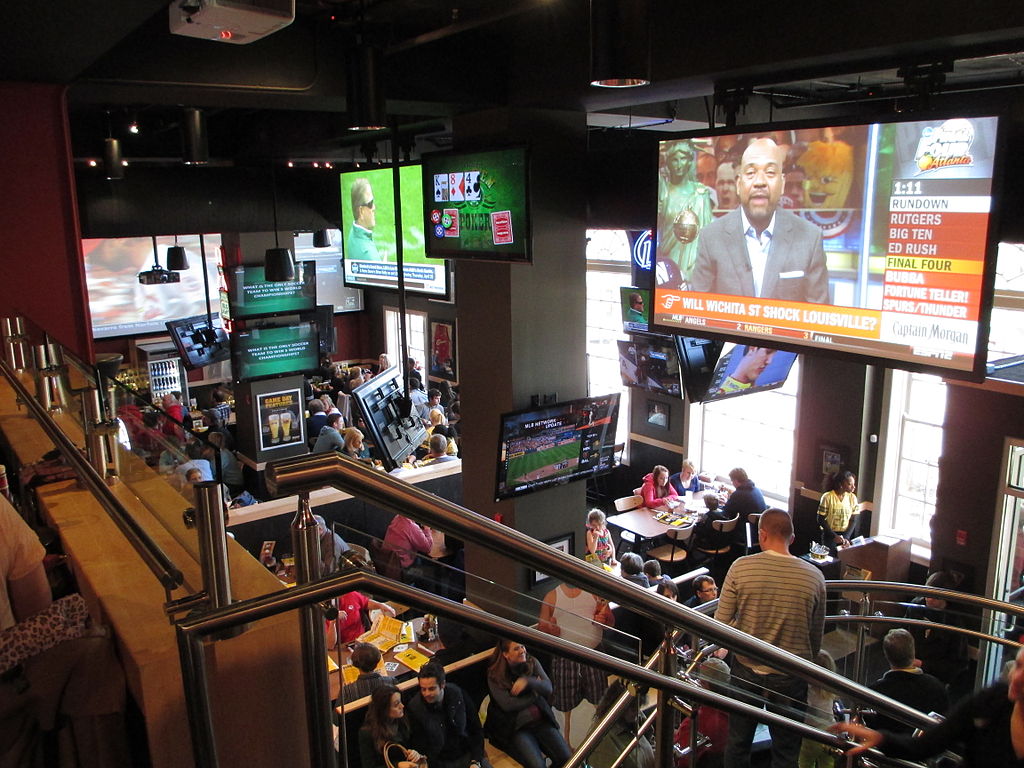 With almost 1,200 restaurant locations, the company plans to open 100 new restaurants in 2016. Recently, CEO Sally Smith got into a disagreement with some of the stockholders for focusing future growth in foreign countries (including India and Viet Nam) – a divergence from the home turf that made the company successful. In addition, Buffalo Wild Wings is venturing out to buy and own stock in other restaurants brands to include:
R Taco (a 14 location fast casual restaurant in 4 states)
PizzaRev (a 45 location fast casual build-your-own- pizza enterprise in 12 states). PizzaRev was founded only 3 years ago.
Stockholders expect Buffalo Wild Wings to be a high-growth company. Do you think that Buffalo Wings' wild expansion at home, abroad and into other types of restaurants is the answer to success?
Following is an interesting questioning of Buffalo Wings CEO Sally Smith by Financial Times:
Want More? - Sign up below