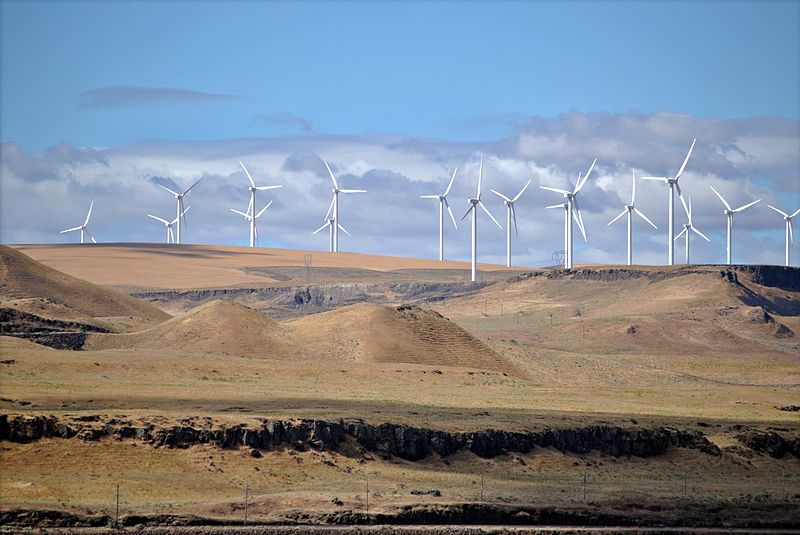 Positive Future #63 (Feature photo – Shepherds Flat Wind Farm in Oregon – CCA SA 2.0 Generic)
The American Wind Energy Association recently issued a press release that summarizes new wind power in America during 2017.
Last year, there was $11 billion new investment into wind energy which brought over 7 gigawatts of new power generation on line. This new energy source is capable of generating electricity for approximately 2.1 million homes.
Currently there are 89 gigawatts of wind power operating in the U.S – power to meet the needs of 26.7 million homes. For the year 2018, new wind energy projects will continue to be completed. The American Wind Energy Association reports that there are 28.7 gigawatts of wind energy in the pipeline – a 34 percent increase from a year ago.
Want More? - Sign up below