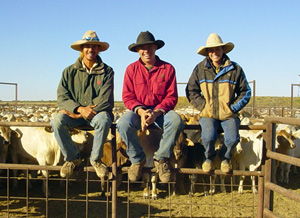 Touch the Soil News #523
Emotions are building over ownership of the world's largest cattle ranch in Australia. The operation contains 10 large parcels of ranching properties across Australia totaling some 25 million acres (1.3 percent of the Australian continent.
Currently the operation is owned by S. Kidman and Company, which a few months back reached a sale agreement with a Ms. Rhinehart (a wealthy Australian and owner of Hancock Mining) and a group of Chinese investors. This group is referred to as AOB. The Kidman ranch would be owned 2/3 by Rhinehart and 1/3 by the Chinese investors. The AOB offer is for $276 million.
The snag in the AOB sale is that it requires approval of Australia's Foreign Investment Bureau which has not yet come forth. In addition, the S. Kidman and Company board of directors must look at any additional offers.
As fate would have it, the S. Kidman and Company received a counter-offer offer from four (4) of the wealthiest ranching families in Australia (Tom Brinkworth, Sterling Buntine, Malcolm Harris and Viv Oldfield). The group called the BBHO made an offer of $293 million.
The core of this counter offer is more than just about money. Emotions run deep amongst these ranching families to keep the land in Australian ownership. Members and families of the BBHO group as well as many other Australian citizens have nostalgic memories of the S. Kidman and Co. ranch. It is an Icon of the Australian nation and its history.
Sydney Kidman (1857-1935) was the founder of the S. Kidman and Company ranch. The ranch sale to a consortium (AOB) that is 1/3 owned by Chinese interests is being challenged and a counter offer made by four of Australia's wealthiest ranch families.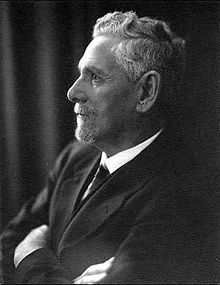 In the weeks to come, how folks feel about ownership of their homeland will not only visit Australia, but many folks around the world are watching this sale – and having their own feelings about it.
While international trade and foreign investment are reshaping ownership of assets around the world – the S. Kidman and Company ranch hits at the heart of Australian patriotism.
News of the fight to keep Australia's largest ranch in Australian hands has evoked emotions around the world – at what point do you disassemble a nation into pieces owned by foreign interests.
Want More? - Sign up below