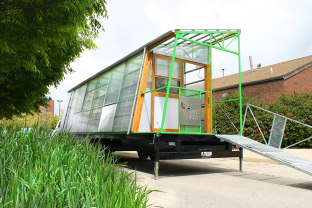 Touch the Soil News #383
There isn't a day that goes by that an urban farm isn't dislocated as the urban land rented (or used for free) is set for improvement (paving and buildings).
However, in response to economies that place urbanization over food, Butler University in Indianapolis, Indiana is researching a mobile alternative for urban farmers and for its own on-campus urban farming project. To achieve this end, they have engaged the architecture department of Ball State University to engineer and build a mobile urban farm. Nearing completion, Ball State University students are proud of their accomplishment.
Ball State University architecture students did the work and engineering for the world's first mobile urban farm. (photo courtesy of Ball State University Architecture Department)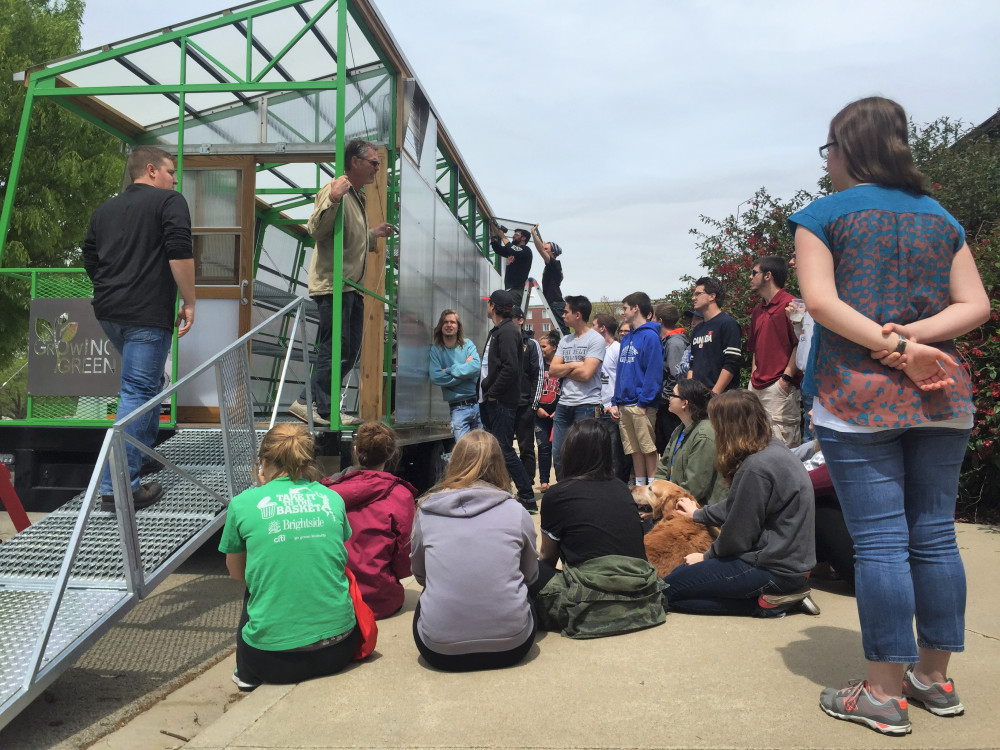 The Center for Urban Ecology at Butler University already has a farm that raises food organically and sells product through local restaurants, a farm stand and a weekly CSA program to local folks. The $50,000 mobile urban farm will allow Butler University to experiment on the feasibility and economics of mobile urban farming. The mobile urban farm is technically a greenhouse on wheels with climate control abilities.
Want More? - Sign up below