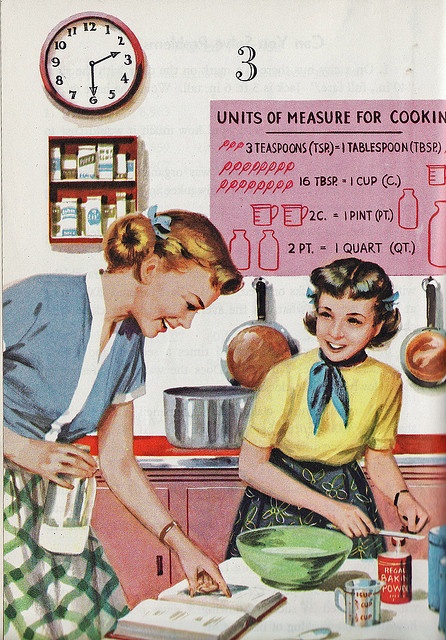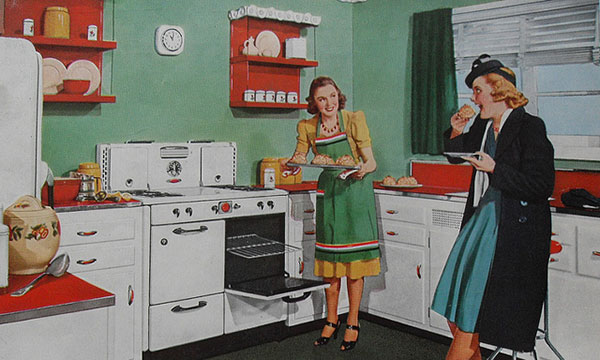 A 2010 Harris Poll revealed that: 41 percent of people prepare meals at home five or more times a week. 29 percent do so three to four times a week. 19 percent prepare meals at home one to two times a week. 11 percent say they rarely or never prepare meals at home.
So cooking at home has dropped off considerably since 1949 – sixty six years ago. But what if we had a 1949 kitchen engineered by the housing staff of the Bureau of Human Nutrition and Home Economics?
The Bureau of Human Nutrition and Home Economics was charged with putting science to work for better everyday living. In a nutshell, the Bureau's task was to develop knowledge about efficient household management and ways to make best consumer use of food, fiber and other products of the country's farms.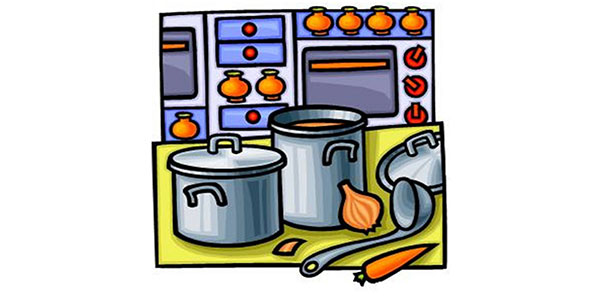 In 1949, the Bureau of Human Nutrition and Home Economics developed – and built – a model kitchen that saves steps, time and is very efficient in terms of preparing meals. The Bureau, a division of the USDA, put together a short film about this kitchen and demonstrating its functionality – a real eye opener.
Today, anyone wanting kitchen ideas, build a custom kitchen or do more home cooking should not miss viewing this 1949 film clip. The USDA has always been so helpful.
Want More? - Sign up below