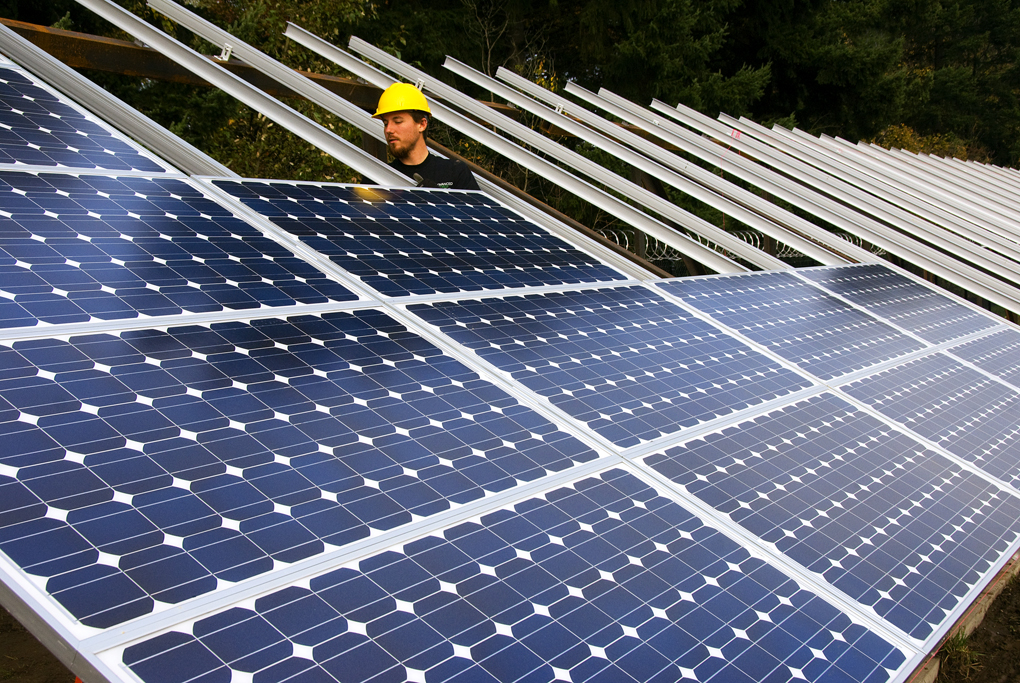 Positive Future #3 (Feature photo – CCA 2.0 Generic)
One of the most powerful undercurrents in a powerfully positive world is the growth in solar related jobs. The direction of sustainable energy will help redefine the direction of sustainable agriculture. If nothing else, it will allow northern climes and urban settings to start establishing their own food security.
Last year, the solar industry added 51,000 new jobs, bringing solar employment to more than 260,000. The U.S. government now says that the solar installer will be the fastest-growing job in America over the next decade. Projections are that solar photovoltaic installer jobs will grow over 100 percent in the next ten years.
To get a current perspective, the U.S. has 47.1 GW of installed solar capacity produced by over 1.5 million solar installations across the nation. For perspective, 47.1 GW of power can power from 14 to 20 million homes depending upon usage and size.
Here is the kicker. The Solar Energy Industries Association reports that as we speak there are almost 6,000 major solar power projects underway (utility-scale) that will add 70 GW of new capacity – more than doubling the current capacity.
The future of energy is not only sustainable, but being driven by strong human focus.
Want More? - Sign up below