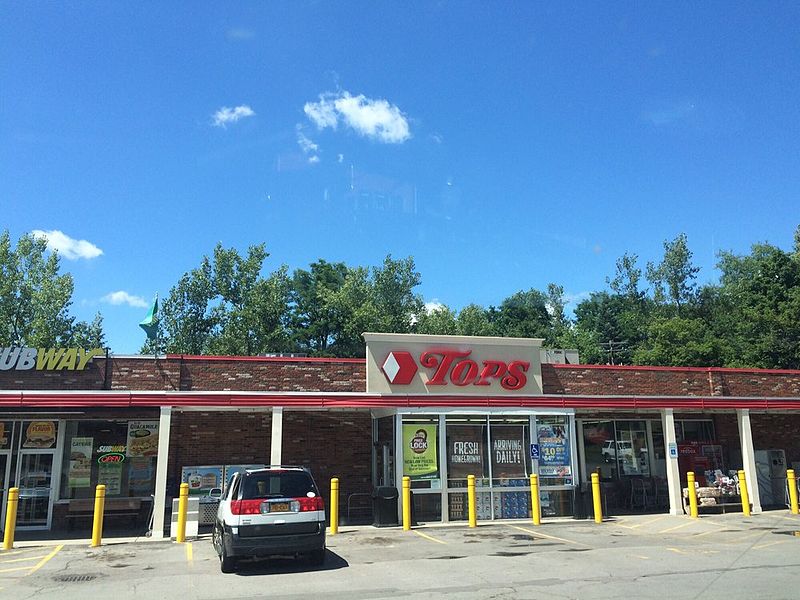 Touch the Soil News #945 (Feature photo – Tops Friendly Market – CCA SA 4.0 International)
Tops Friendly Market in the Northeast is filing a Chapter 11 Bankruptcy. This is not a liquidation, but an attempt to re-organize it's roughly $723 million in debt and try to keep its doors open. If their plan works, they will emerge from the bankruptcy sometime in the future to keep on selling groceries.
Tops Friendly Market has 169 stores and some 15,000 employees across three states. Earlier this month another much larger grocer – Winn Dixie Stores – also filed for Chapter 11 Bankruptcy. Winn Dixie has almost 500 stores and 41,000 employees.
While financial news focuses on folks trending to online grocery sales that is not all that is happening. If Tops Friendly Market and Winn Dixie don't make it, they will not only be shrinking the economy, but leaving many folks in a lurch (who don't have cars) as to where they can shop for food.
When hundreds of grocery outlets across the nation can't make it, there will be more food deserts – not enough purchasing power in the neighborhood to keep stores open and food moving out of the area. The scary thing about these grocer bankruptcies is that the economic processes cannot get enough purchasing power into the hands of people that need to eat.
Want More? - Sign up below