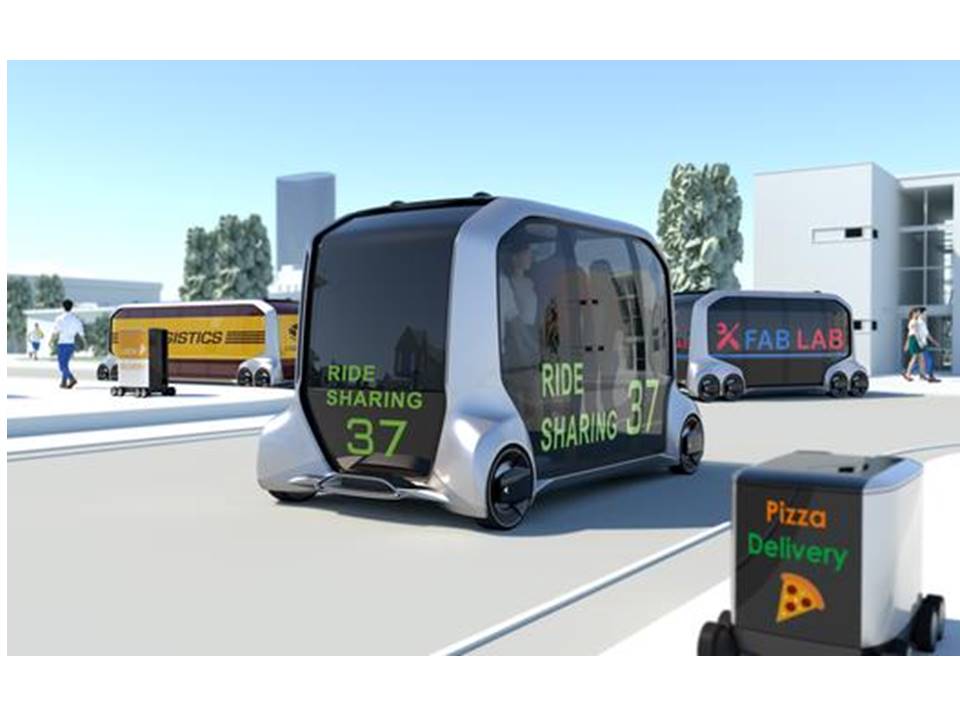 Positive Future #42 (Feature photo – e-Palette Mobility from Toyota – photo courtesy of Toyota press release)
What do Toyota, Amazon, DiDi, Pizza Hut, Uber and Mazda have in common? They have formed what they call the e-Palette Alliance – a combined effort to build a new platform for mobility-centered businesses.
In the end, everything in America is mobility related because everything is transported via some transportation modality. Re-inventing transportation modalities is the vision behind Toyota's e-Palette autonomous transportation pods.
According to Toyota's press release, this new approach to mobility will empower Alliance partners to support their customer's lifestyle with increased convenience, productivity and efficiency.
The Alliance is inventing a new concept, on-the-road-e-commerce, a blending of Website ordering and physical delivery customization.
Want More? - Sign up below