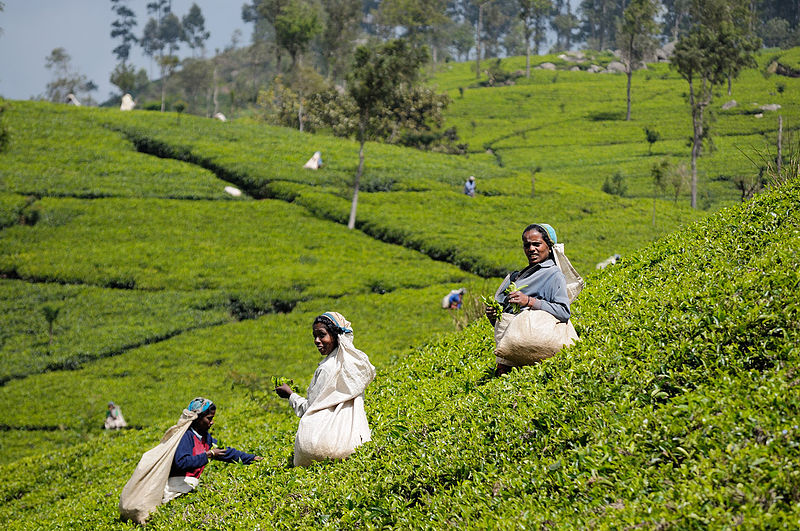 Touch the Soil News #794 (Feature photo – picking tea leaves on a tea plantation – CC SA 3.0)
Far off in India in one of the world's major tea growing areas where human issues are tripping things up. In the shadows of the Himalayas is the Darjeeling district – home of the Darjeeling tea.
Political turmoil in the Darjeeling area has brought closure to many of the tea plantations, closure of banks and transportation is almost at a standstill.
In the midst of these problems, the world's largest tea company McLeod Russel India LTD has decided (for the first time) to sell one of its tea plantations (1,500 acres) for $2 million – or roughly $1,300 an acre. Not to worry, as Mcleod Russel India LTD (see video below) owns over 98,000 acres of tea.
Demand for tea, like other agricultural products, seems to grow and grow. Over the past 8 years, tea production has had to increase over 33 percent to keep up with global demand. For 2016, global production was 5.6 million tons, which is expected to rise to 7.2 million (30 percent) by 2022.
The problem with tea is how it must be produced by exploiting people – not enough room in the finances for profit and people.
Want More? - Sign up below