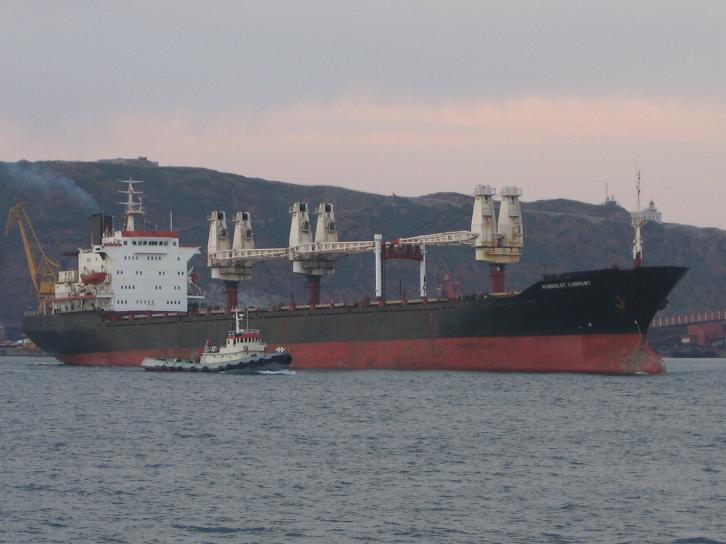 Touch the Soil News #998 (Feature photo – A Bulk Ship Carrier – public domain)
American Farmers are feeling the first real-pains from the unfolding U.S. trade war with China. China, the world's largest importer of grain, just slapped retaliatory fees on sorghum grain headed from the U.S. to China. According to UkrAgroConsult.
There are 20 ships carrying 1.2 million tons of U.S. sorghum (valued at $216 million) on the water headed to China. Of those, five have already stopped and turned around due to the recent Chinese import fees. You can read the full report here:
http://www.blackseagrain.net/novosti/us-sorghum-armada-u-turns-at-sea-after-chinese-tariffs
The problem with trade wars over food commodities is that the poorest people of the world will have to absorb the import taxes whether entering China or the U.S. In 1948, the United Nations proclaimed that access to affordable and adequate supplies of food was a human right. One must ask, how come trade wars over food – in a world of 825 million already starving – are allowed to continue?
Want More? - Sign up below