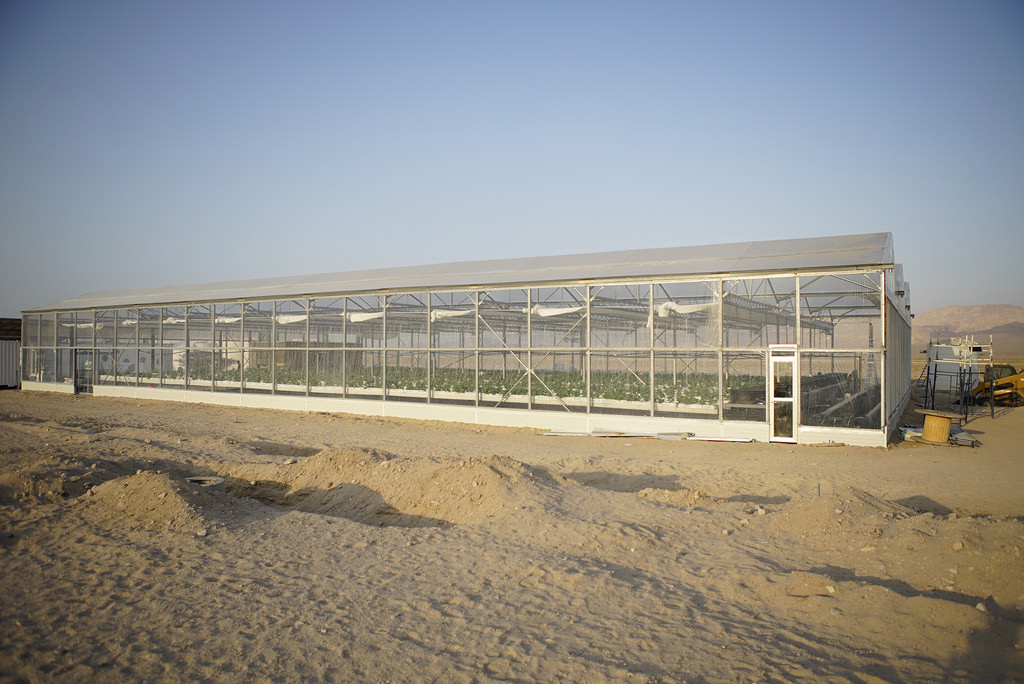 Touch the Soil News #797 (Feature photo courtesy of Sahara Forest Project)
Called the Sahara Forest Project, this international organization has been developing and testing technologies that utilize solar power, desalination efforts, greenhouses and planting directly in the desert.
The organization is now launching a new facility in Jordan which represents the commercialization of the technologies they have been working on for several years.
The basic facts of the Jordanian facility include:
Two greenhouses of approximately 7,250 square feet (cooled by salt water from the sea)
An outdoor planting area of 34,000 square feet
The ability to produce about 286,000 pounds of vegetables a year
The ability to produce about 2,200 gallons of fresh water a day from a desalination plant
Photovoltaic cell farm to produce power
Salt ponds (from the desalination plant) for salt production
A five acre hydroponic growing facility
A total of 20 acres for the total facility
Plans are to expand the facility to 50 acres in time
Following is a short video clip by the CEO of the Sahara Forest Project. With much of the world's land surface facing desertification, can enough dollars and technology reverse this global mega-trend?
Want More? - Sign up below