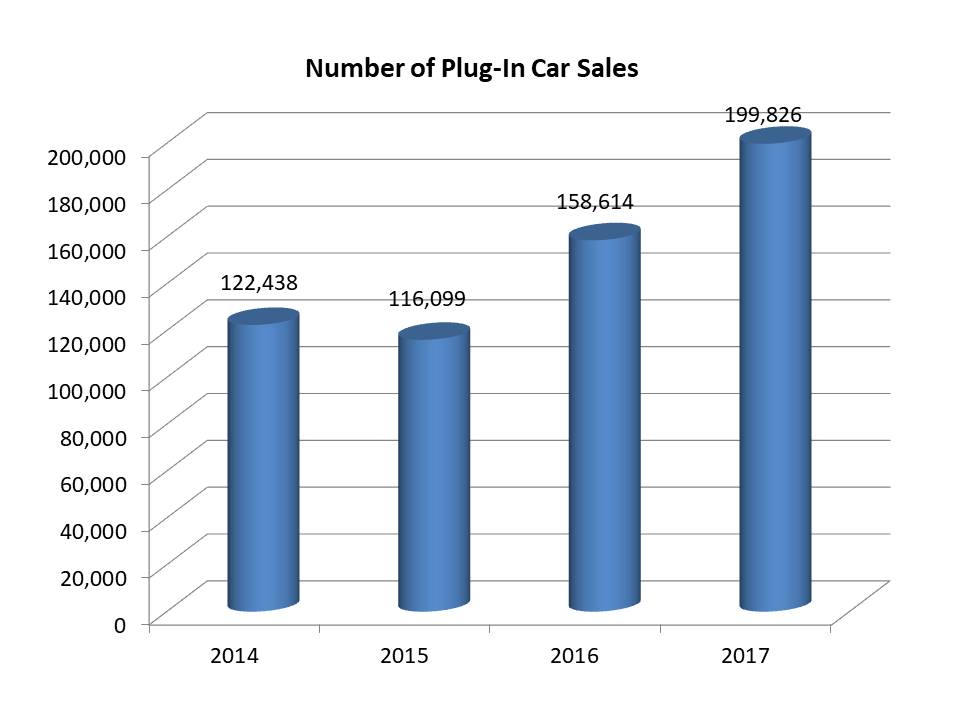 Positive Future #40 (Feature photo – Chevrolet Bolt – CCA SA 4.0 International)
Inside EVs just published the plug-in car sales for the U.S. in 2017. There were 199,826 plug-in cars sold in the U.S. in 2017. This is a 72 percent increase over the last two years.
The top five sellers were
Tesla Model S – 27.060 units
Chevrolet Bolt – 23,297 units
Tesla Model X – 21,315 units
Toyota Prius Prime – 20,936
Chevrolet Volt – 20,349
You can see the full Inside Evs report at:
https://insideevs.com/monthly-plug-in-sales-scorecard/
Cars with powerful electric motors are giving internal combustion engine super cars a run for their money.
Want More? - Sign up below