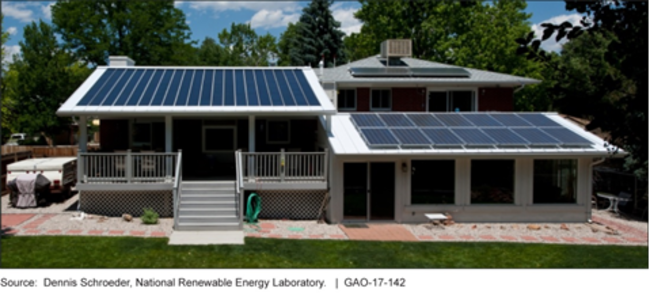 Positive Future #410 (Feature photo – Solar Power – Public Domain)
Energy Central journalist Andrew Burger reports on progress in the United States for 2018 in terms of new solar installations. Including utility scale and home installations, 10.6 gigawatts of new solar energy were installed in 2018. The new installed solar capacity could conceivable power between 8 to 10 million homes.
One must consider that the scale of new solar installations may begin migrating to greenhouses and farms to power a whole new era of food production.
Estimates for 2019 are around 12 new gigawatts of new solar that could power almost 12 million homes.
You can read the report here:
https://www.energycentral.com/c/cp/double-digit-gigawatt-growth-new-us-solar-pv-third-year-running
Want More? - Sign up below