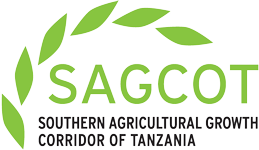 Touch the Soil News #420
Virtually every day there are stories of indigenous African small farmers being removed from their small farms. While each story is different, the themes are similar:
1) Large investment and farming interests say African small farmers produce low yields. Greater yields can lead to exports and cash for cash-strapped nations.
2) Taking their land, employing them as farm labor, or helping them transition to mono-crops for export, the small farmers switch from self-sustenance to more expensive debt – mono-crop farming. The kind of farming that has eliminated 70 percent of American family farms.
3) Often times the "cash" piece provides incentives for corruption in which the promises made to African small farmers do not materialize – but their land is gone.
Back in 2010, through a collaboration of government and private interests, the nation of Tanzania opened its doors to agricultural development that would bring in big agriculture, big equipment and big dollars for one of the largest agricultural developments in the history of the world ever to be envisioned. Called the Southern Agricultural Growth Corridor, it seeks to engage 100,000 small farmers and bring in $3.4 billion in outside investment. The Tanzanian government says the nation has an additional 70 million acres of farmland to develop (a size equivalent to 22 percent of America's primary crop ground).
Photo: Tanzania Coat of Arms. Over 80 percent of Tanzania's 51 million people live in rural areas and agriculture is their main source of livelihood. What are the chances that industrial approaches and mono-cropping with big equipment will adequately employ forty million people?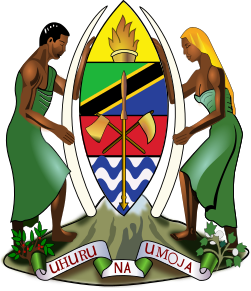 Recently, the World Bank awarded a $70 million loan to project developers. News of this loan reached the White House and the Obama Administration. The U.S. Treasury is the largest funder of the World Bank. The Obama Administration protested because of the high risk of wealthy investors evicting small farmers and risks of making worse severe water scarcity in the area. The ink on the World Bank loan had not even dried, before the Obama Administration – through the U.S. Treasury – lodged formal objections. For the time, things are on hold as longer term and more socially acceptable solutions are worked out. Go U.S. Treasury.
Following is a news piece on some of the problems with land grabs in Africa: