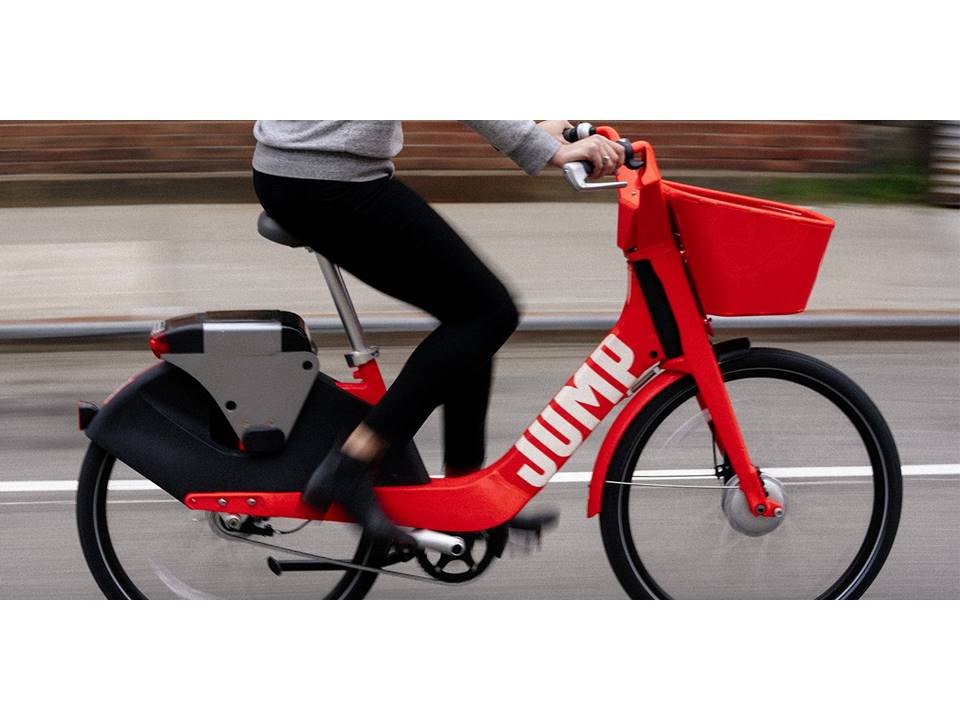 Positive Future #67 (Feature photo – Jump Electric Bike – photo courtesy of Jump Bikes CCA SA 2.0 Generic)
Jump Bikes has been offering dockless (turn the bike in wherever you want) electric bike rentals in San Francisco since 2013. Now the company has partnered with Uber. Uber provides its customers with an app that allows them to locate and rent an electric bike for more efficient travel in dense urban areas.
At present, Jump and Uber are limited to 250 bikes in the San Francisco area, which will be up for increases in September of 2018.
Want More? - Sign up below