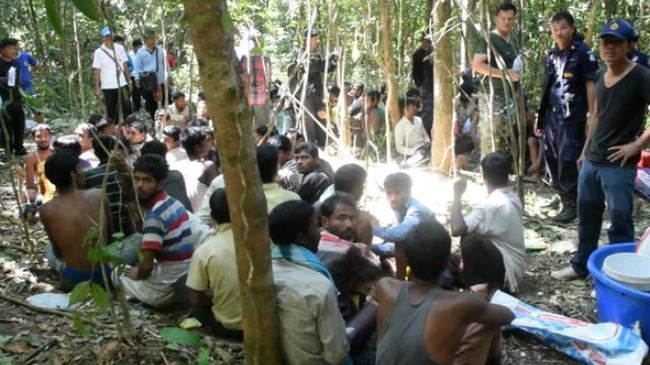 Touch the Soil News #186
From a 9/17/15 news release by the Associated Press, journalists Esther Htusan and Margie Mason report on the recent release of fishermen illegally trafficked and conscripted to brutal conditions aboard Thai trawlers. Some of the men have been held against their will for 5 to 10 years – threatened with their life if they attempted escape.
An Associated Press story in March of this year tracked fish – caught by men who were savagely beaten and caged – to the supply chains of some of America's biggest food sellers such as Wal-Mart, Sysco and Kroger. The "slavery" caught fish went into popular brands of pet food like Fancy Feast, Meow and Iams. Seafood products from "slavery" fishing crews can turn up as calamari at fine restaurants, imitation crab in sushi rolls or packages of frozen snapper relabeled with store brands. The U.S. companies have all said they strongly condemn labor abuse and are taking steps to prevent it.
So far, one large Thai-Indonesian fishing business has been shut down, at least 9 people arrested and two fishing vessels seized. Three class-action lawsuits are underway and new laws have been introduced by the Obama administration.
The largest victory against "slave" holders has been the more than 2,000 men from Myanmar, Thailand, Cambodia and Laos that have been released and identified since the original AP story.
Men from Tailand -promised good paying jobs - were trafficked into slavery on asian fissing vessels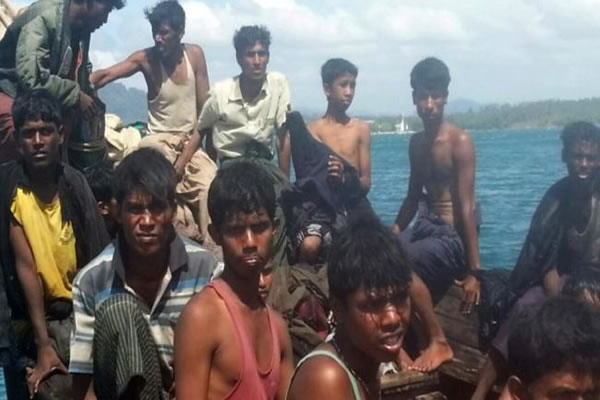 "We've never seen a rescue on this scale before," said Lisa Rende Taylor, an anti-trafficking expert formerly with the United Nations who now heads the anti-slavery nonprofit Project Issara. "They deserve compensation and justice."
A year-long investigation led the AP to the island village of Benjina, part of Indonesia's Maluku chain about 400 miles north of Australia. There, workers considered runaway risks were padlocked behind the rusty bars of a cage.
Popular economic concepts of competing for dollars, in a world awash with want for economic security, are fanning man's inhumanity to man – fueling tremendous demand for a more human-friendly economic order.
Following is a very recent video clip of fishing "slaves" being released to go home:
Want More? - Sign up below