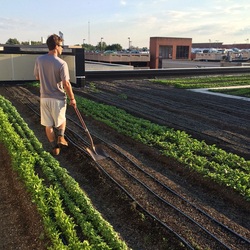 Touch the Soil News #296
There is probably not a day that goes by that some newspaper or farming magazine doesn't talk about the aging of America's farmers – mainstream farmers that is. The story line is essentially the same – a dire lack of young people getting into mainstream farming.
Folks concerned about a lack of young farmers entering into industrial farming are living in the dark. Wake up and see the thousands of young people now following farm careers. The point today is that industrial farming is not the kind of farming that young people are choosing. They are choosing local, urban and market garden enterprises. What makes the young farmers of today different from the young farmers of yesterday is:
Most do not come from a farm.
Most see industrial farming as unsustainable.
Many are college graduates choosing a different kind of farm career.
Welcome to Up Top Acres in Washington D.C. http://uptopacres.com  This urban farming enterprise focuses on farming rooftops in the Washington D.C. area. They operate three (3) rooftop farms which are incubators for 1) A small market garden for restaurant production. 2) A small commercial farm for farmers markets and CSAs. 3) A residential garden which can supply neighborhoods with local Food.
Up Top Acres co-founders (left to right) Jeffrey Prost-Greene, Kristof Grina and Kathleen O'Keefe. (photo courtesy of Up Top Acres)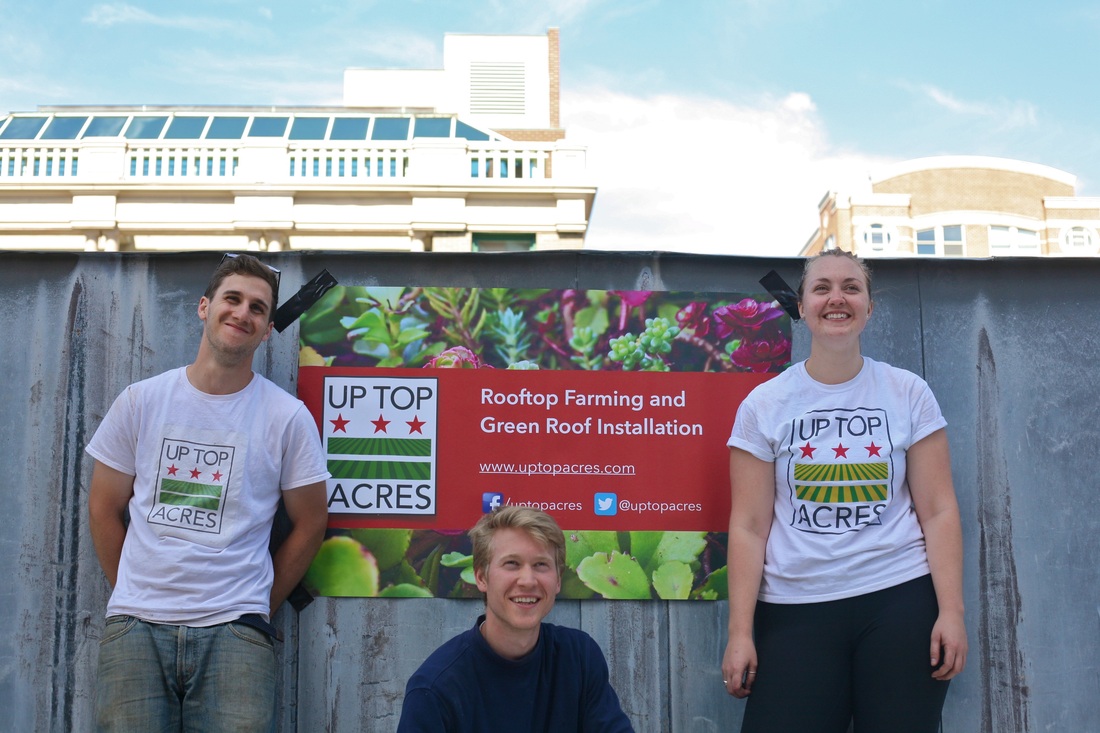 Up Top Acres was co-founded by three young people who went to high school together, went off to separate colleges and then came back together to create a food growing enterprise. Following is a short synopsis of the three young farmers:
Kristof Grina. The Farm Manager with four seasons of experience managing an organic farm in Maryland. Kristof graduated from the University of Vermont with a Bachelors Degree in Plant and Soil Science focusing on sustainable agriculture.
Kathleen O'Keefe. The Director of Events and Communications with experience in a sustainable buildings program that reduces energy, water waste and transportation costs. Kathleen graduated from Yale University with a Bachelor of Arts degree in American Studies focusing on urban development and the built environment.
Jeffrey Prost-Greene. The Chief Operating Officer with experience in installing green roofs in the D.C. area. Jeffrey graduated cum laude from the University of Massachusetts-Amherst with Bachelor of Arts degree in marketing.
Following is a video clip featuring Up Top Acres:
Want More? - Sign up below