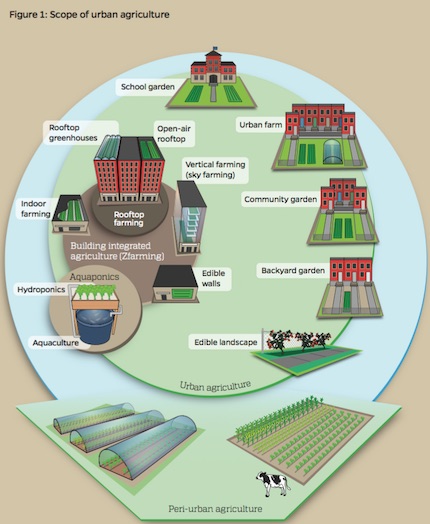 Touch the Soil News #377
Hot off the press from Johns Hopkins Center for a Livable Future, authors Raychel Santo, Anne Palmer and Brent Kim have reviewed over 160 different studies on urban farming. Called Vacant Lots to Vibrant Plots, the study reviews all aspects of urban farming. Following are their key findings:
1) Urban agriculture's most significant benefits center around its ability to increase social capital, community well-being, and civic engagement with the food system.
2) The most successful urban agriculture efforts require sensitivity to the historical and current racial, socioeconomic, geographical, and cultural dynamics in highly diverse urban areas.
3) Urban agriculture offers a number of ecosystem services to urban areas, some of which also offer downstream benefits to the health of urban residents.
4) Urban food growing can support participants' physical and psychosocial health, though special precautions should be taken to minimize health risks associated with contaminated soils.
5) Urban agriculture supplements household, community and municipal food security with seasonal and culturally-appropriate foods, and if knowledge sharing and long-term land tenure are adequately supported, may offer resilience in the face of temporary future food shortages.
6) The presence of community gardens has been associated with increased property values, though special attention should be paid to ensure that community residents are given a voice in decision-making around urban agriculture and economic development issues pertaining to their neighborhoods.
7) While large-scale job creation potential has not been demonstrated, urban agriculture projects offer valuable opportunities for skills development, workforce training, and supplemental income generation. These may be particularly helpful for neighborhood youth, immigrants, the differently abled, and the formerly-incarcerated, though external financial support will likely be necessary to support the extra time and expertise needed to operate such initiatives.
Many of the demonstrated benefits of urban agriculture efforts will only be achieved with adequate local, state, and federal governments' long-term commitment of support. Interestingly, the report suggests urban farming, like industrial farming, requires government intervention in terms of supportive regulation and subsidies. Now that's something to think about! (Photo courtesy of Johns Hopkins)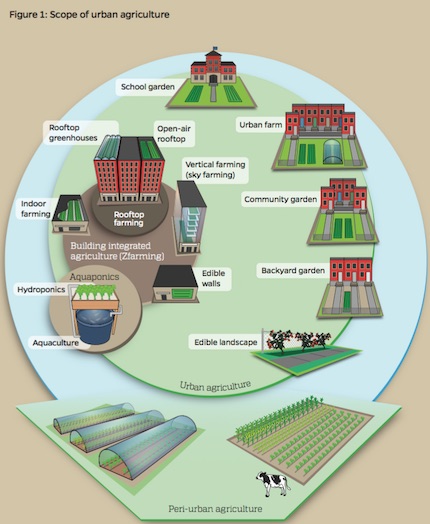 Want More? - Sign up below