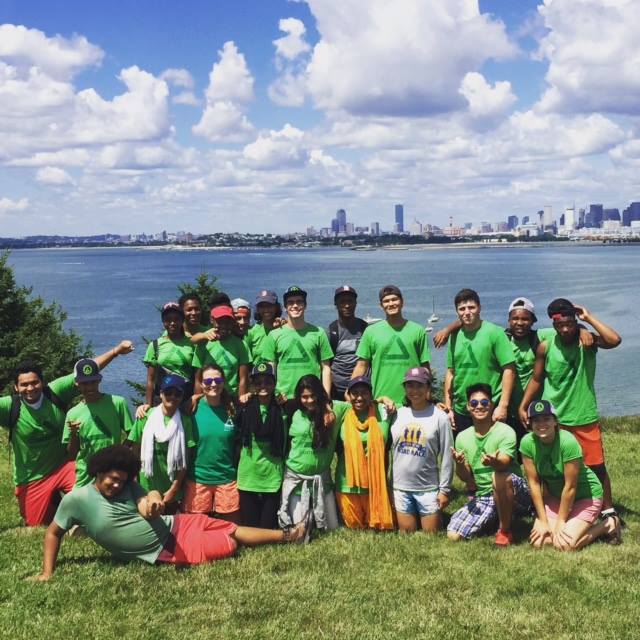 Touch the Soil News #606 (feature photo courtesy of Groundwork Sommerville)
The state of Massachusetts today announced $108,266 in grants to five projects through the Massachusetts Department of Agricultural Resources (MDAR) Urban Agriculture Program to support growing the emerging urban agriculture sector and provide city residents access to fresh food.
Last year the state awarded more than $160,000 for urban agriculture projects. Following are the 2017 recipients. It gives you an idea of what the State of Massachusetts wants to bring to its cities:
City of Boston, – $ 40,000 To increase the capacity of Boston's urban farming network, the City of Boston will utilize funds to transform five small vacant parcels of land into "turn-key" agricultural sites. Infrastructure improvements such as removal of debris and rubble, installation of fencing, raised beds and purchase and distribution of new soil will transform these neglected sites into productive growing spaces.
Groundwork Somerville – $9,000 Groundwork Somerville will utilize their award to implement soil fertility improvements at their South St. Farms and install innovative structures to create vertical growing spaces. Funding will also be used to outfit their greenhouse with irrigation and heat retention systems, as well cold frames for season extension (see video below).
Mill City Grows, Lowell – $40,000 Mill City Grows will utilize their funding to expand their farm enterprise and delivery capacity.  $40,000 will purchase a 4WD pickup truck with towing capacity, a small delivery vehicle, new cold storage for farm crops and a small trailer, with greater "accessibility" for their mobile markets. The investment will increase produce distribution to low income and low-mobility populations as well as wholesale markets in low income communities (see video below).
The Trust for Public Land, Boston – $10,800 TPL will use their $10,800 to purchase and install a 245 lineal ft.  perimeter fence. The fence installation is a critical component to the long term success of producing food and maintaining a farm in the Tommy's Rock neighborhood.
Urban Farming Institute, Boston – $ 8,466.64 The funds awarded to UFI will support their Farmer Training program with the purchase of a laptop computer for market management, crop documentation and administrative duties. They have effectively utilized past grant awards by consistently increasing production and marketing access within the urban communities where their farm sites are located.
Want More? - Sign up below