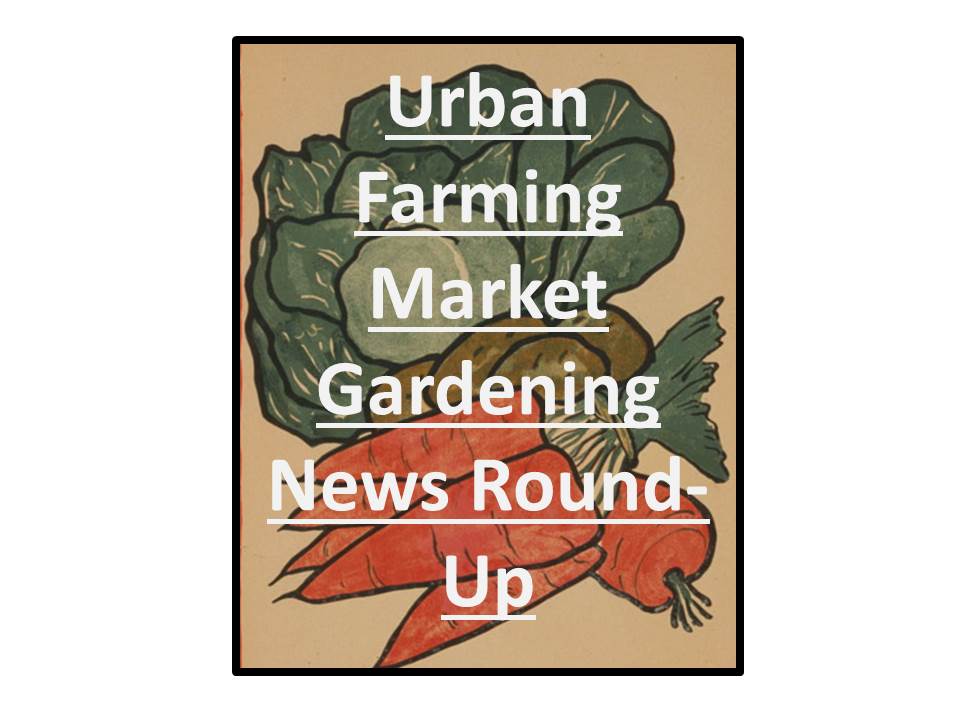 Touch the Soil News #233
The urban food landscape is one of the most dynamic spaces in the modern world. It is where minds meet, where creativity springs forth and where people have a fresh look at the future. Following are some recent examples of this exciting new paradigm.
Futurists and Sustainable City Design Engineers are increasingly incorporating urban farming into city planning.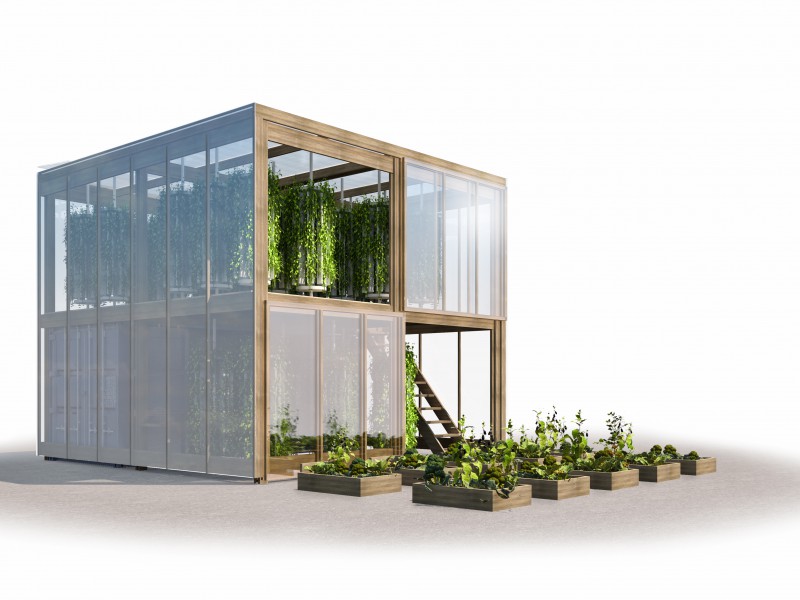 Design engineers from Human Habitat ( http://www.humanhabitat.dk ) of Copenhagen, Denmark have put their heads together to design the Impact Farm. The farm is intentionally designed to take advantage of under-utilized urban space. It consists of an assembly-kit of pre-made components that when they are put together becomes a two-story vertical hydroponic farm (photo courtesy of Human Habitat).
Aerial view of Gotham Farms' 75,000 square foot rooftop farm - largest in the world.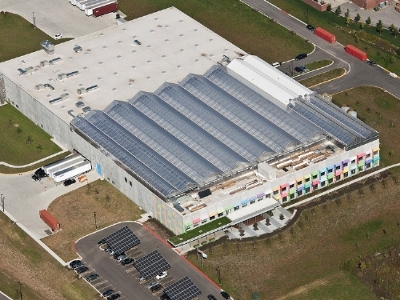 Gotham Greens, a pioneer in urban agriculture and hyper-local food for stores and restaurants operates 170,000 square feet of urban rooftop greenhouses. Founded in 2009 in Brooklyn, New York the company is opening up the world's largest rooftop farm in Chicago. At nearly two acres (75,000 square feet) the greenhouse is the world's largest. The farm grows 10 million plants each year and employs over 50 workers. The farm is located on the roof of Method Products manufacturing facility and is powered by 100 percent renewable energy (photo courtesy of Gotham Greens/McShane Fleming Studio).
The city of Vancouver, Canada is a hotspot for urban farming and a leader in innovation and self-discovery. Recently, the Vancouver Urban Farming Society undertook a study to look at existing models, challenges and emerging models in urban farming. The goal was to identify trends and assist entrepreneurs in their success. Here are some of their findings:
Urban farmers have been using front and back yards, but had difficulty in achieving scales necessary for financial success. Some positives are showing up as growers work to connect several adjoining yards.
Indoor cultivation on rooftops, basements and warehouse space allows greater control over the growing season and environment. High technology costs are a limiting factor.
A number of portable farm-in-the-box systems have sprung up – some of them entirely in shipping containers. Shipping containers hold some promise for composting sites.
Social ventures with deep roots in the community have been successful in attracting start-up capital and provide much needed employment and job training in vulnerable neighborhoods.
Innovating marketing strategies have helped small urban farms succeed, often augmenting their production with pastured meats from other producers and ecommerce.
Urban farms in Vancouver operate in a legal grey zone. Vancouver does not yet offer business licenses to urban farmers and there are zoning issues. Ultra-small enterprises (1 person) that must do everything (growing, processing, packaging, marketing and delivery) face more challenges than entrepreneurs who join forces allowing each member of the business to focus on separate but essential elements.
Following is a interesting short video clip on Fresh Roots Urban Farm in Vancouver, Canada.
Want More? - Sign up below