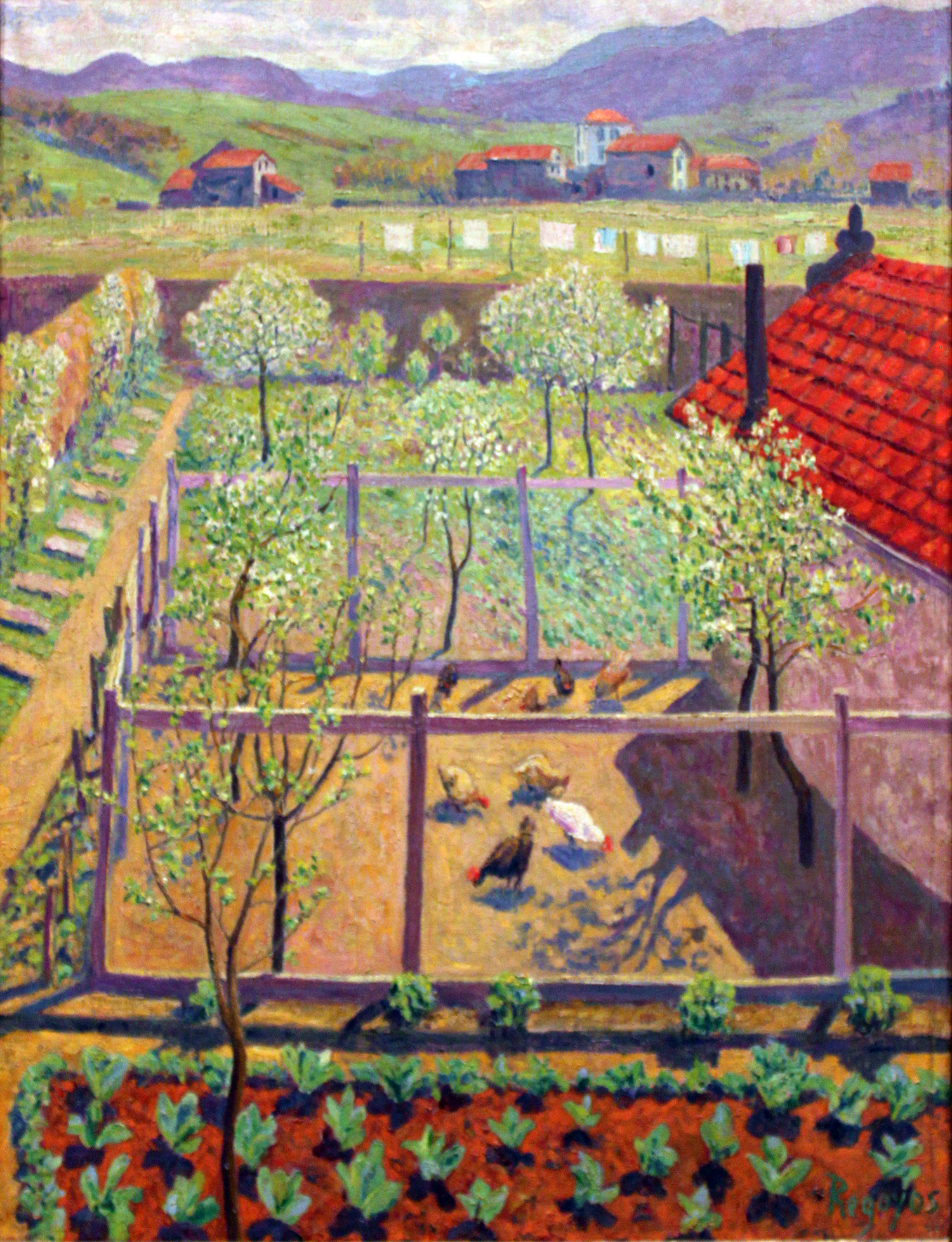 Touch the Soil News #236
Urban chicken farmers are passionate about what they do and what they want. While not grabbing national news, grassroots struggles to enable chickens in backyards have been unfolding in cities across the nation for a number of years. Small but steady changes, like the tide, can suddenly take us by surprise on how things have changed when we're not looking.
Painting by Dario de Regoyos. While an urban garden with chickens makes good art, increasing numbers of city folks think it makes for a good backyard.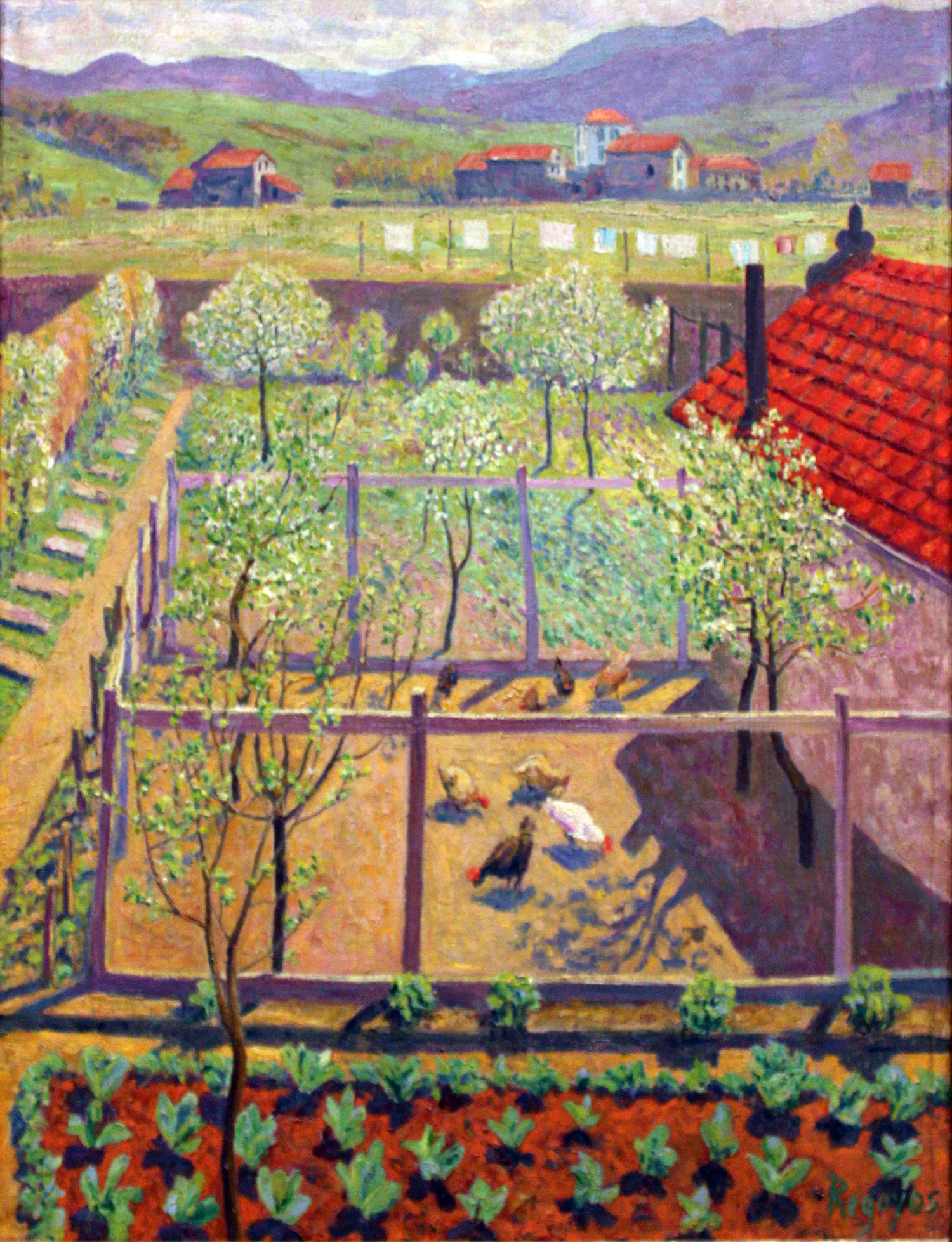 As we speak, the city of Encinitas, California is embroiled in updating its urban farming laws. Presently, the city allows chickens with a 35-foot set back from the nearest neighbor for raising up to 10 chickens. This means you must have a large lot. In addition, the city requires a payment of $1,600 for a permit for a community garden or urban farm. Urban farming advocates want to ease those restrictions to allow up to 15 chickens (no roosters) without a permit as long as the chicken coop is 15 feet from surrounding properties. Urban farm advocates also want to ease the $1,600 urban farm permit to a simplified $250 agriculture permit.
Earlier this year, the city of Leesburg, Florida eased its chicken restrictions. The new law allows residents have up to 15 chickens in their backyards. The chickens must be kept in hen houses with no less than 3 square feet per chicken and up to a maximum coop size of 50 square feet. The chicken coop must be at least 20 feet from an adjacent occupied residence.
Seattle, Washington is one of the more progressive cities when it comes to embracing urban food and chickens. The psychological landscape in the city is such that organizations like Seattle Tilth can survive and sustain sufficient support. Seattle Tilth organizes an annual Chicken Coop & Urban Farm Tour. The next tour is scheduled for July 16, 2016 – from 10:00 a.m. to 4:00 p.m. For more information go to the following link:   http://www.seattletilth.org/special_events/chickencoopurbanfarmtour
Following is a short video clip of how grassroots forces in Grand Rapids, Michigan (200,000 people) work through the issues to allow folks greater opportunity for local food.
Want More? - Sign up below