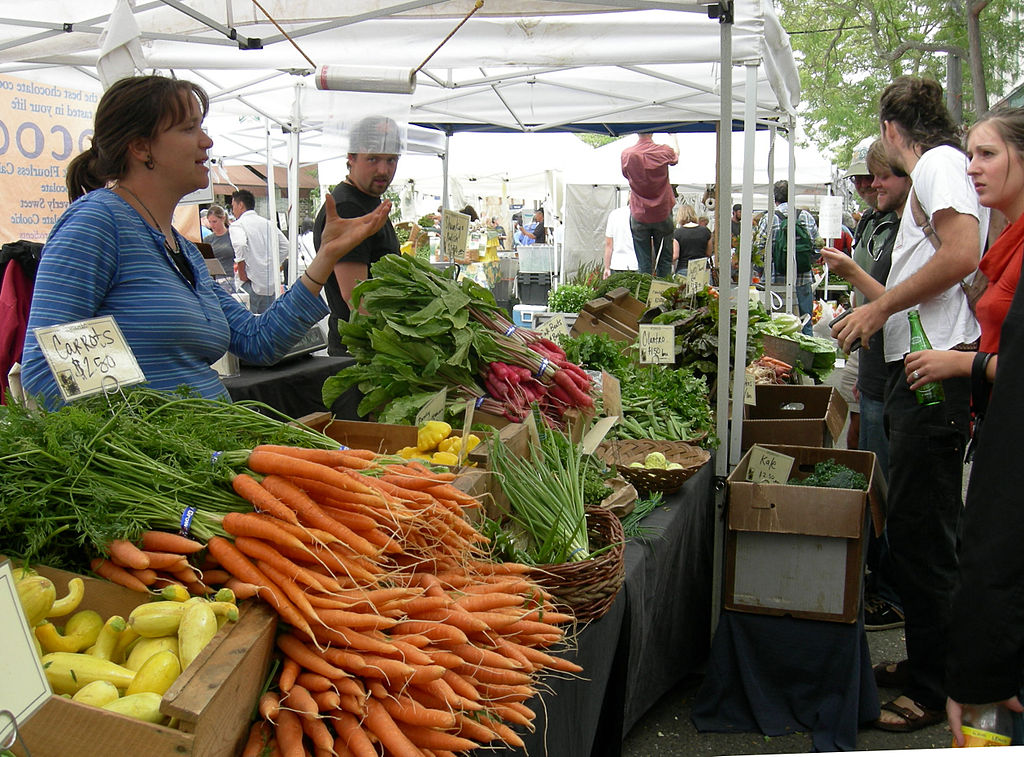 Touch the Soil News #754 (feature photo – Joe Mabel – CC SA 3.0)
As many of the stories we cover reveal, connecting with urban food (agriculture) is as much about other benefits as it is about the direct food benefit.
We are all familiar with the policy directives of the national government through the USDA – ditto for other governments as well. This "centralized" policymaking approach to the world's food systems is slowly being challenged by Municipal (city) efforts to establish their own food policies.
Toronto, Canada has one of the most advanced and mature Food Policy Councils. The 30-member councils is free to be creative in bringing urban agriculture into fruition and reports directly to the Toronto Department of Public Health. Toronto is no small place, as it is one of the world's mega cities at the heart of a metropolitan area of 6 million people.
Following is a "must see" video by one of the Toronto Food Policy Council leaders – Dr. Wayne Roberts.
Want More? - Sign up below