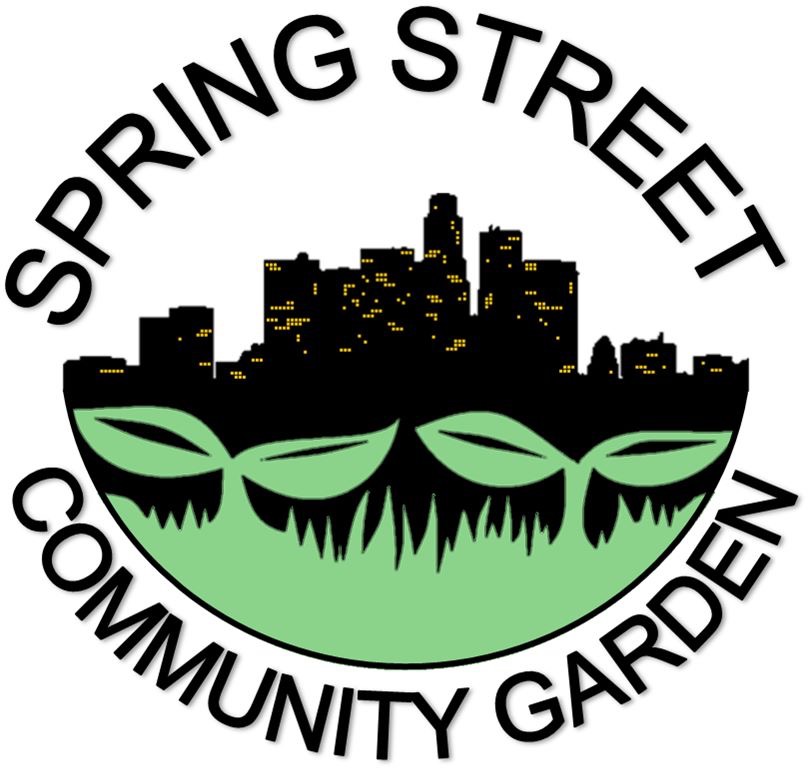 Touch the Soil News #340
If you do a search on Google Earth for Spring Street, Los Angeles, you will quickly find yourself in the middle of one of the world's largest concrete jungles. Yet, in the midst of this jungle is a 2,700 square foot vacant lot that has been turned into a community garden.
Called the Spring Street Community Garden, its creation is almost a miracle in today's competitive and often unfriendly economic landscape. To bring this small piece of sanity into the urban jungle, here is what had to happen first:
Local resident Marty Berg and his wife Stacie Chaiken, worked to set up a non-profit organization with a five (5) member board to create the vision and plans for the community garden.
Kevin Litwin, COO of Joe's Parking Garage (which owns the land where the 2,700 square foot garden was created) offered free use of the land for five years with options to extend plus a check for $2,500 to cover expenses.
City Councilman Jose Huizar supported the project and sourced another $15,000 in funding.
For additional support, the much larger Los Angeles Community Garden Council has taken the Spring Street Community Garden under its wings for further support.
Volunteers building planters for the Spring Street Community Garden (photo courtesy of Spring Street Community Garden)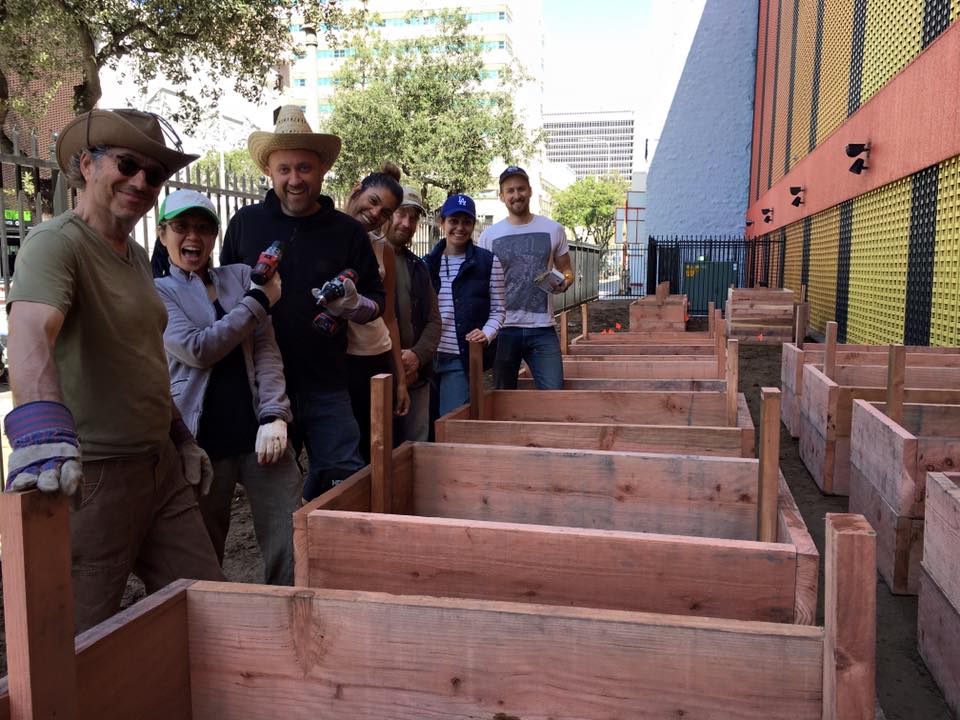 The outcome of all of this effort is the creation of 40 raised beds with access to water. A lottery has been created to select the first year's gardeners – cost is $120 per plot which includes water. Subsidies are available for low income applicants. The garden will also have some larger "communal plots" to serve more people.
What is interesting about the Spring Street Community Garden is that growing food – as a way to help the neighborhood – has become the platform of choice for many urban social and economic activists.
Want More? - Sign up below