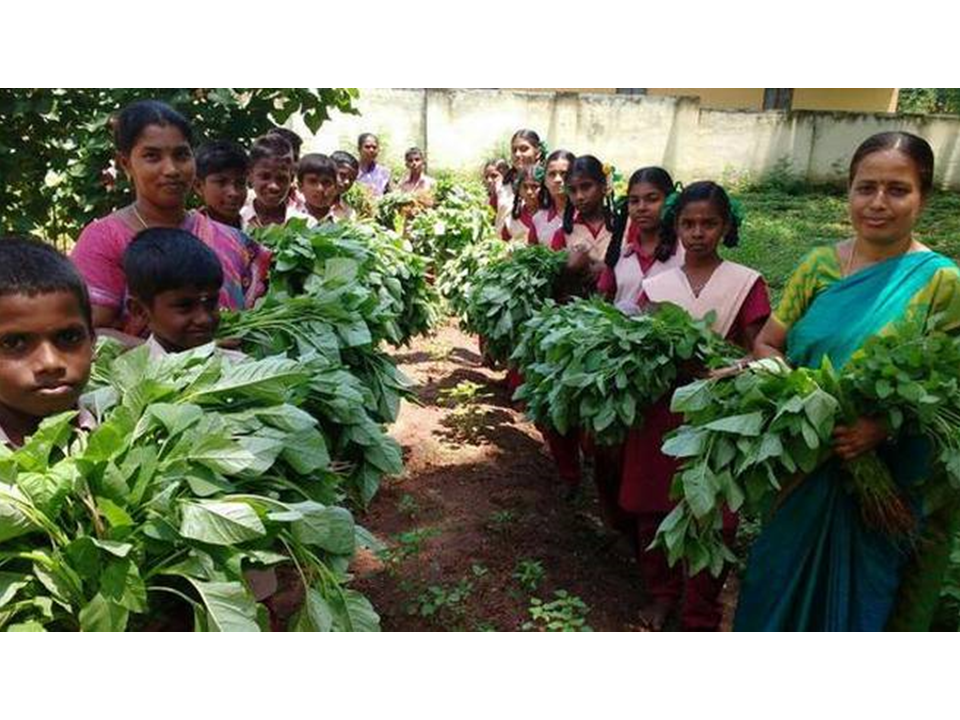 Touch the Soil News #808 (Feature photo – courtesy of Vadavalli School District)
When it comes to food, are third-world nations leading the way ahead of first-world nations? In the first world, folks are suffering from obesity, diabetes, poor nutrition, toxins in food and urban isolation.
However, in the city of Vadavalli, India (45,000 people) the school district has launched an organic school farm (see photo above). The idea was kick-started by the district's chief education officer.
The students raise spinach, tomatoes, pumpkins, coriander and lettuce among other things. A local organic farmer teaches students the basics and provides free organic seeds. The school-garden produce is used at the school and the extra produce goes home with the students.
Some of the students have vocalized how the garden has taught them about the hardships of farmers and motivated them to contribute their part to society. Some say they are so rejuvenated by the experience that they have decided to follow (continue) organic farming into the future.
Following is a video clip of another school garden in India – astonishing how they work together to create something out of something we would consider a wasteland.
Want More? - Sign up below