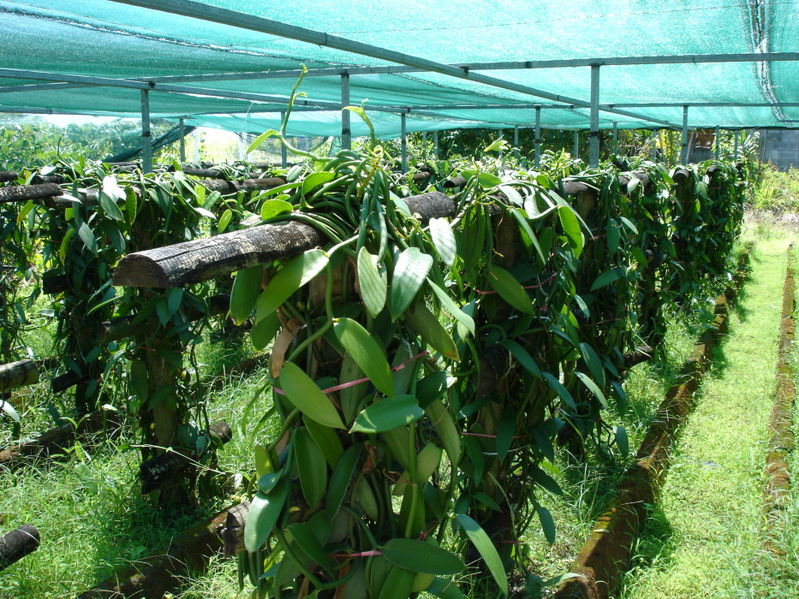 Touch the Soil News #817 (Feature photo – Vanilla Cultivation – Bras Panon – public domain)
In 2017, America has become too familiar with hurricane damage. However, around the other side of the world, the island nation of Madagascar was hit with a powerful cyclone in March. The trouble stems from the fact that 80 percent of the world's vanilla comes from Madagascar, where 30 percent of the vanilla crop was destroyed.
The vanilla shortage has caused prices around the world to surge – in some cases over six times the price last year. Vanilla prices have surged from $89 per pound to over $500 per pound. Unlike other crops, vanilla plants need several years to mature in order to give commercial size yields.
Vanilla experts expect that prices could start to recede some time in 2018. The world's focus on vanilla has tragically brought to light extensive corruption, child labor violations and dishonesty that runs rampant in the Madagascar vanilla industry (see video below).
Madagascar is slightly smaller than the state of Texas. With a population of 25 million, almost 70 percent of the people live in poverty – having to get by on less than $1 per day. It is this large vulnerable population that the vanilla industry draws upon for child, free and underpaid labor.
Want More? - Sign up below