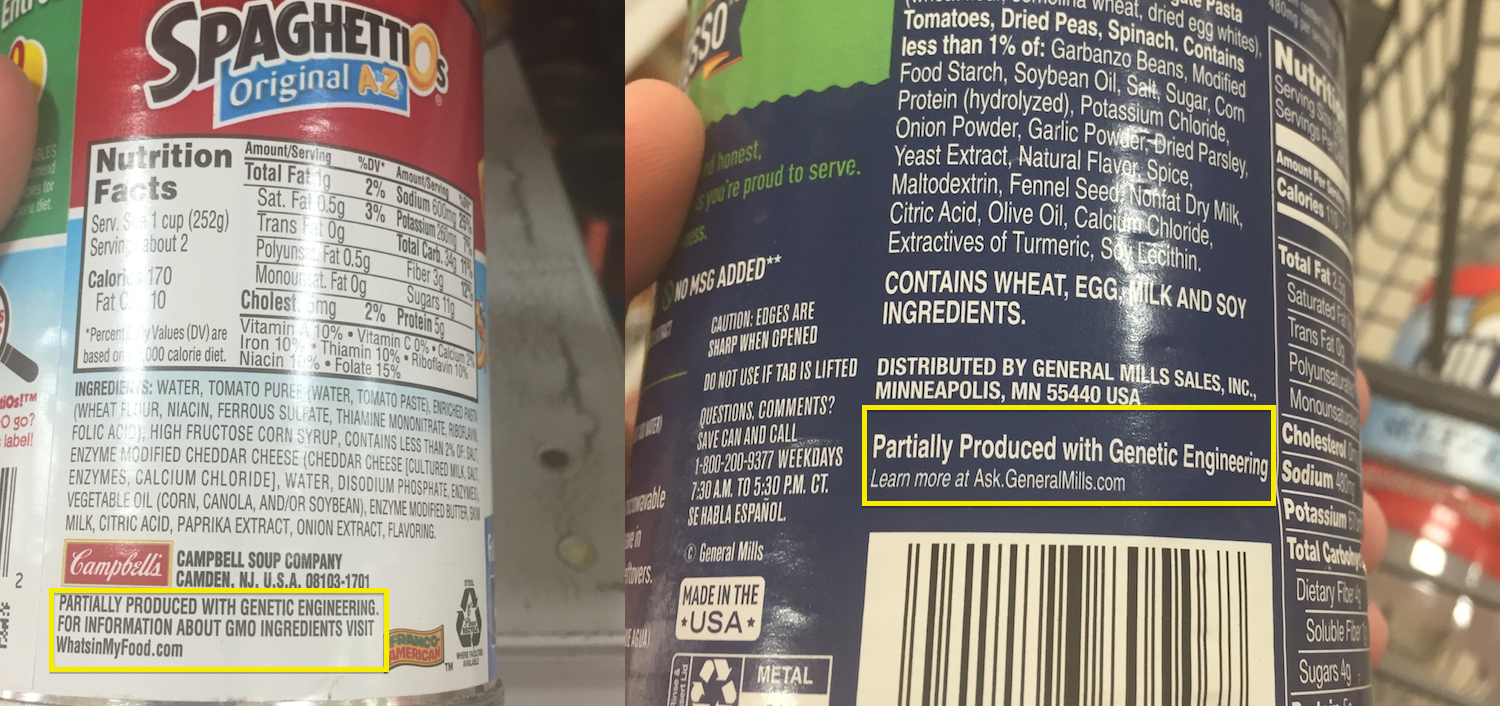 Touch the Soil News #426
For the first time in U.S. History, food manufacturers have to label foods containing GMO products. The Vermont Law requiring GMO labeling went into effect on July 1, 2016.
The Consumerist published a number of photos showing food labels in Vermont. One wonders why all the fuss by national politicians to do away with this basic reporting of food ingredients? https://consumerist.com
A can of Spaghettios showing the GMO label used to comply with Vermont law (photo courtesy of the Consumerist)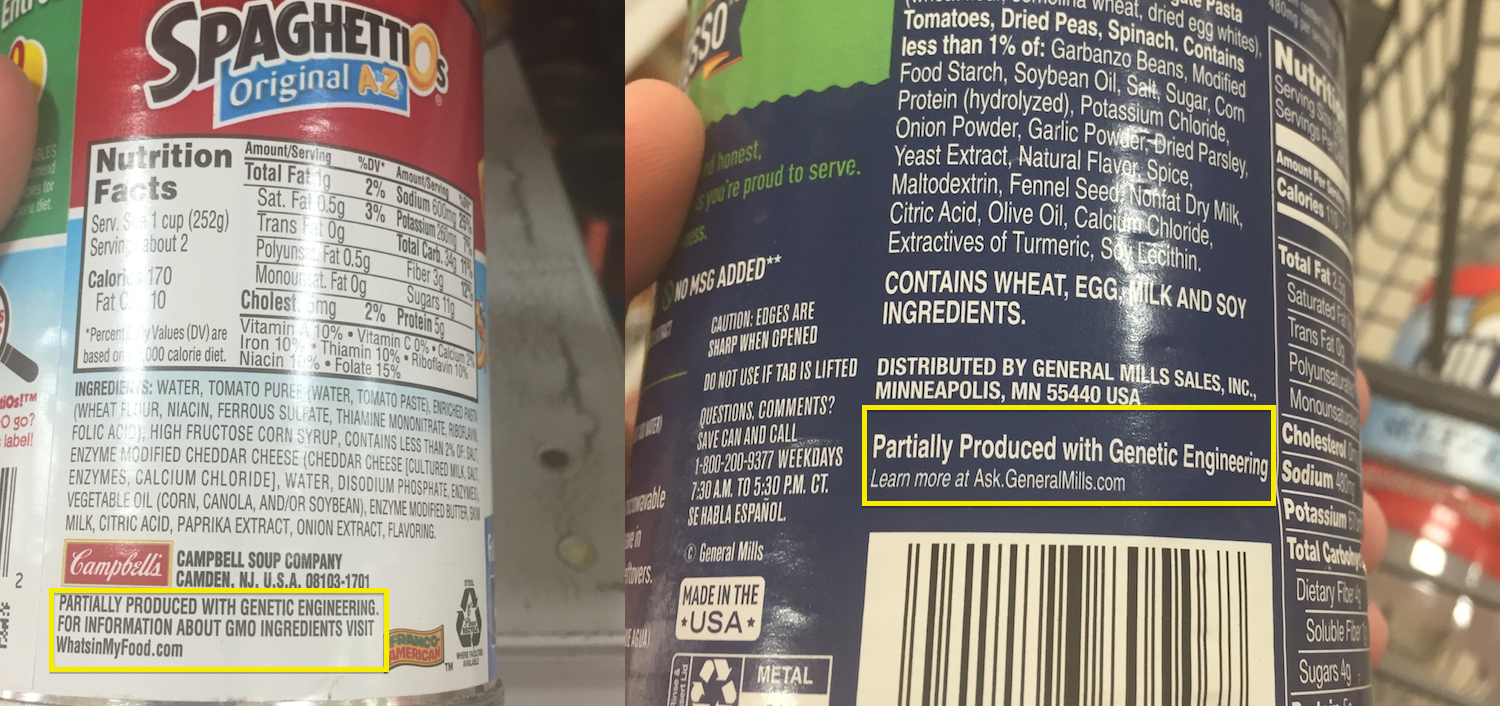 Depending upon which statistics you read, food manufacturers and GMO seed companies have spent up to $100 million over the past few years thwarting individual state initiatives to label foods containing GMOs. In addition, polls reveal the 80 percent to 90 percent of consumers are in favor of labeling foods containing GMOs.
While most Americans were preparing for the 4th of July over past couple of weeks, certain Senators were working to overturn Vermont. Kansas Republican Senator Pat Roberts and Michigan Democratic Senator Debbie Stabenow have worked overtime to push a Federal law through the Senate Ag Committee that would nullify Vermont's hard-fought success. Criticized for being front-puppets for industrial GMO interests, the two Senators hope to get a GMO gag-law passed when the Senate reconvenes after the 4th of July festivities.
Is the U.S. Senate really that much against the public will? Over 60 other nation's already have GMO labeling requirements. We'll bring the updated story to you over the next couple of weeks.
Following is an informative video on the GMO labeling battle – a must see!
Want More? - Sign up below