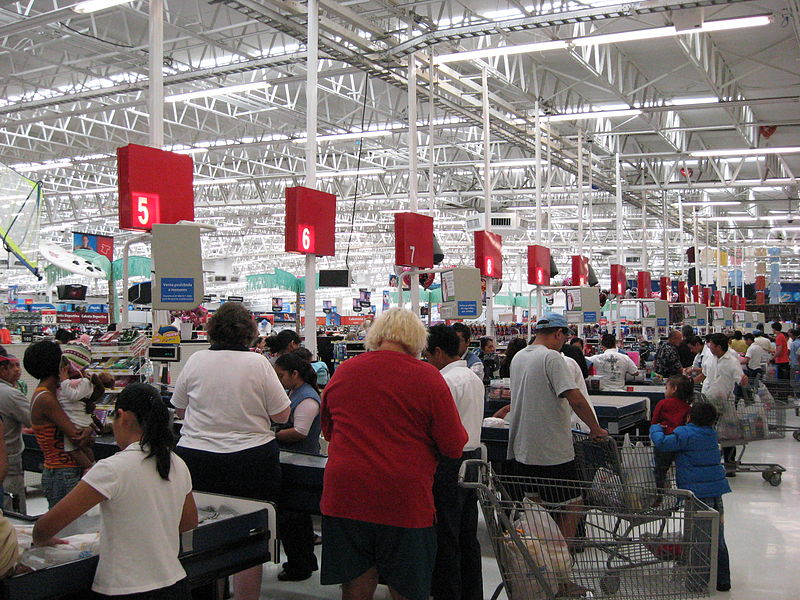 Touch the Soil News #720 (feature photo – CC SA 2.0)
To survive amidst heavy competition, Wal Mart is experimenting with having employees deliver on-line orders to customers on their way home. A Wal Mart store in New Jersey and one in Arkansas are now engaged in testing employee (associates) delivery after they get off work.
The program is voluntary and customers are to receive their orders on the day after making the order. Wal Mart says it is already having trucks move online orders from fulfillment centers to stores for pick-up. The idea of engaging employees for the last mile delivery could save the company many dollars.
Wal Mart is the largest employer in 20 U.S. states. Additionally, Wal Mart's 4,700 stores across the nation reportedly puts them within short distance of 90 percent of the U.S. population.
Not addressed in the news releases is how frozen and perishables will be handled – possibly in special packaging. Wal Mart will use information technology to pair employees with destinations that result in the shortest routes possible.
In the race to save money and increase convenience, what are the chances that having a kitchen garden may become economically feasible both financially and time-wise?
Want More? - Sign up below