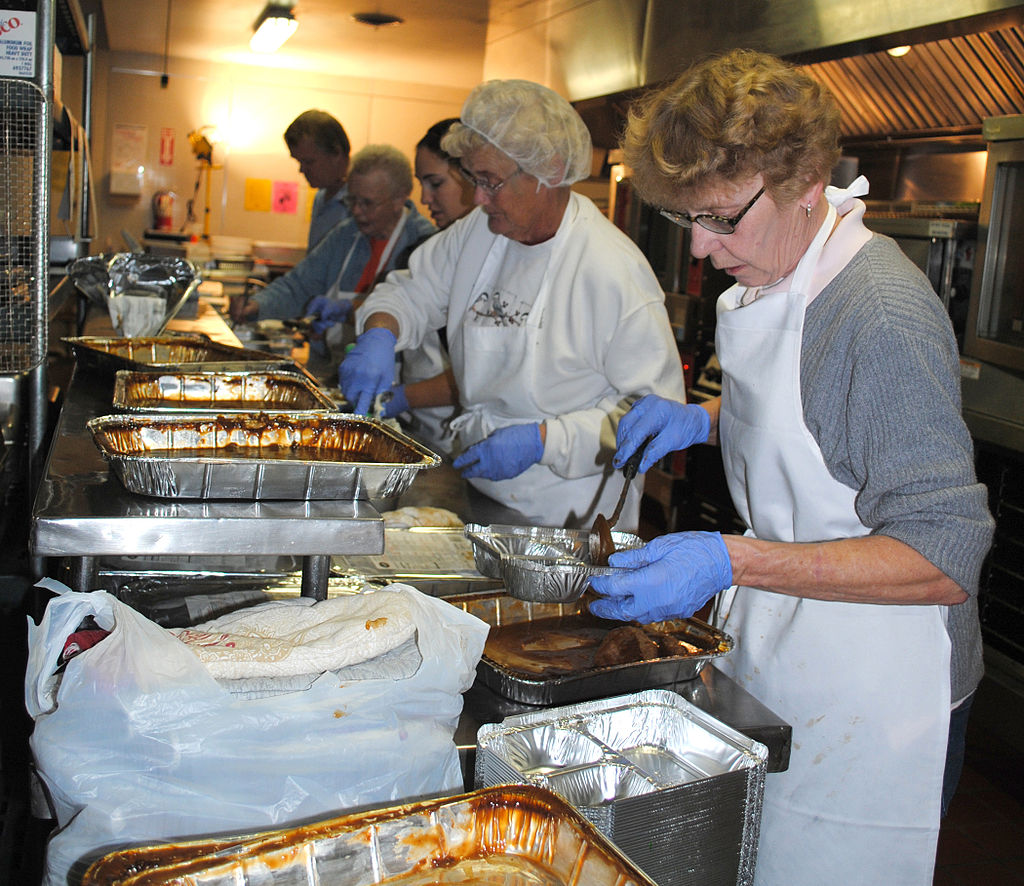 Touch the Soil News #1053 (Feature photo – Food Kitchen in the U.S. – Public Domain)
While the global number of hungry people was almost 1 billion in the 90s, global undernourishment had dropped to 777 million in in 2015. However, over the last two years, global undernourishment has risen to 815 million and impacts about 11 percent of the world's population.
The Food and Agriculture Organization of the United Nations is concerned about the trend and the international commitment to end hunger by 2030. While the international community battles undernourishment, the world is finding itself in a fight against food with insufficient nutrition (lack of vitamins and minerals) which is estimated to affect another 1 billion people above the 815 million people who are undernourished.
When considering undernourishment and insufficiently nutritious food, almost ¼ of the world's population is facing imminent danger from inadequate food. This is not good news for the roughly 125 million new children that will be born into the world this year.
Fortunately, food kitchens and food banks in the U.S. are able to protect almost 50 million Americans that economically would otherwise face inhumane hunger.
Want More? - Sign up below