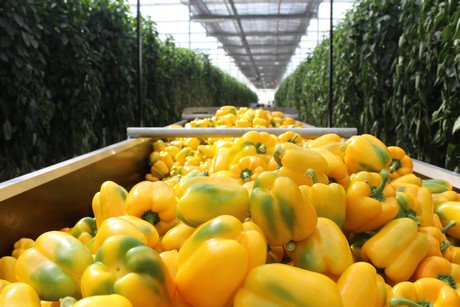 Touch the Soil News #571
The term protected means protected from the elements. Protected horticulture has been primarily employed in greenhouse settings, but can also be in buildings hosting vertical agriculture or other forms of protecting crops from the elements.
The advantage of protected horticulture is that it can produce food continually, provided there are water, light and plant nutrients.
While it has not captured the attention of the American public, a food-production revolution is going on in Mexico – It is called protective vegetable farming. In the year 2000, Mexico had already established itself as a leader in protected vegetable production with about 1,950 acres under greenhouse cover.
Fast forward to 2016, and the number of acres of vegetables under greenhouse cover in Mexico has exploded to over 60,000 acres. For comparison, the U.S. only has 21,000 acres of vegetables under greenhouse cover.
These greenhouses produce 7 billion pounds of vegetables a year valued at $1.5 billion – most of it destined for the U.S. The Mexican protected vegetable farming creates 240,000 direct jobs and 300,000 indirect jobs. Every year Mexico adds another 3,000 acres of greenhouse vegetables and another 10,000 direct and indirect jobs.
Mexico is suited for this type of protected agriculture as its warmer climate can avoid horrific energy bills for heating. However, as the cost of solar cells and related soft costs comes down, the U.S. may also see a protected horticulture explosion.
This graph illustrates the dramatic drop in the cost of solar cells since 1977. In many U.S. states, the cost of solar is less than coal, natural gas or nuclear. The fact that it can be located next to a greenhouse is all the more attractive.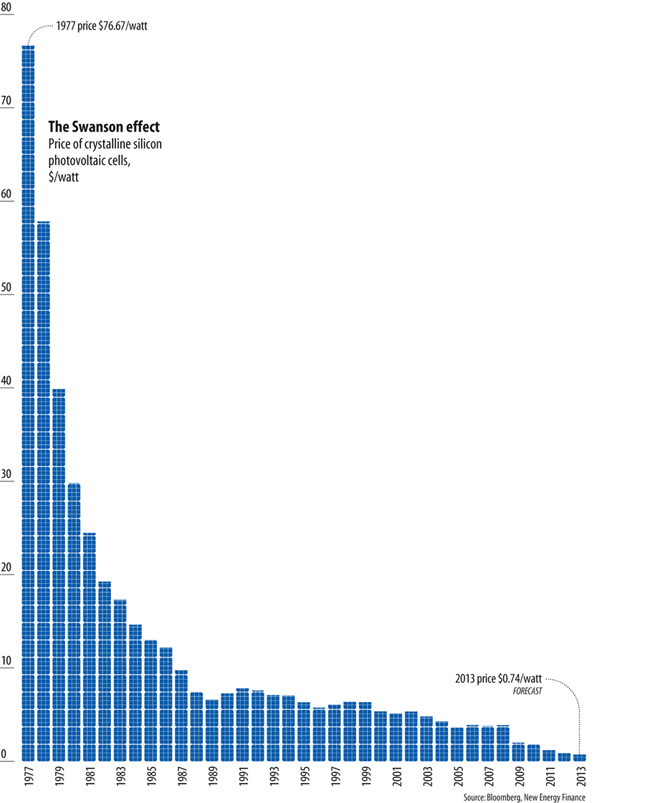 In 1977 the cost of producing 1 watt of solar energy was $76.67. Today, in 2016, the cost of producing 1 watt of energy from solar has fallen to a shocking 49 cents.
Following are two videos – one by the Mexico trade association about protected vegetable production and the second one engineering the solar greenhouses of the future:
Want More? - Sign up below