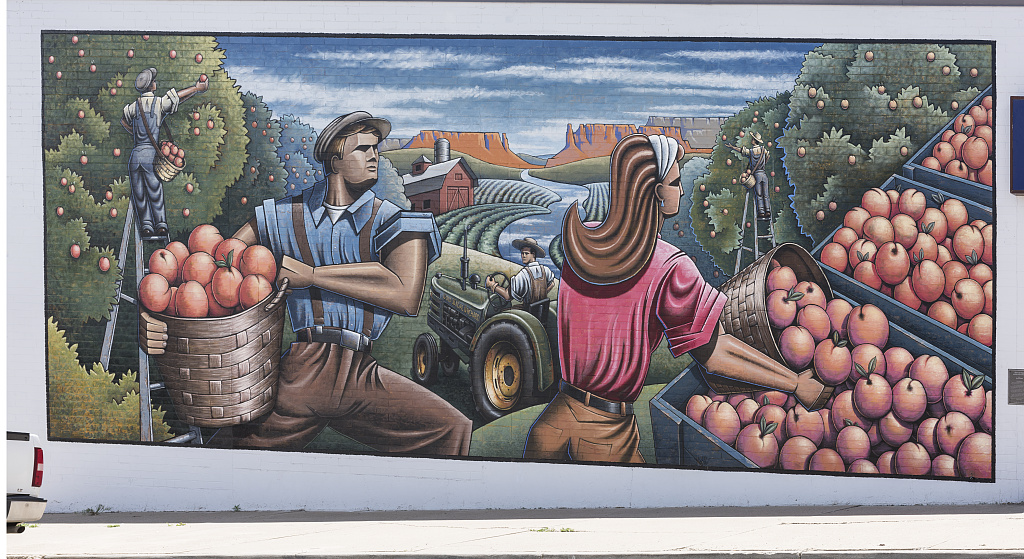 Touch the Soil News #638
The Food Price Index is a global average of the costs of:
Meat – poultry, beef, pork
Dairy – butter, cheese
Cereals – wheat, corn, rice
Vegetable oils – palm oil, canola oil, soybean oil, etc.
Sugar – cane and beet sugar
The base date of reference is 1/1/2004. This means on this date the index showed all commodities at 100. For February 2017, the Food Price Index stood at 175.5 – which means the global cost of basic foods has gone up 75.5 percent over the past 13 years.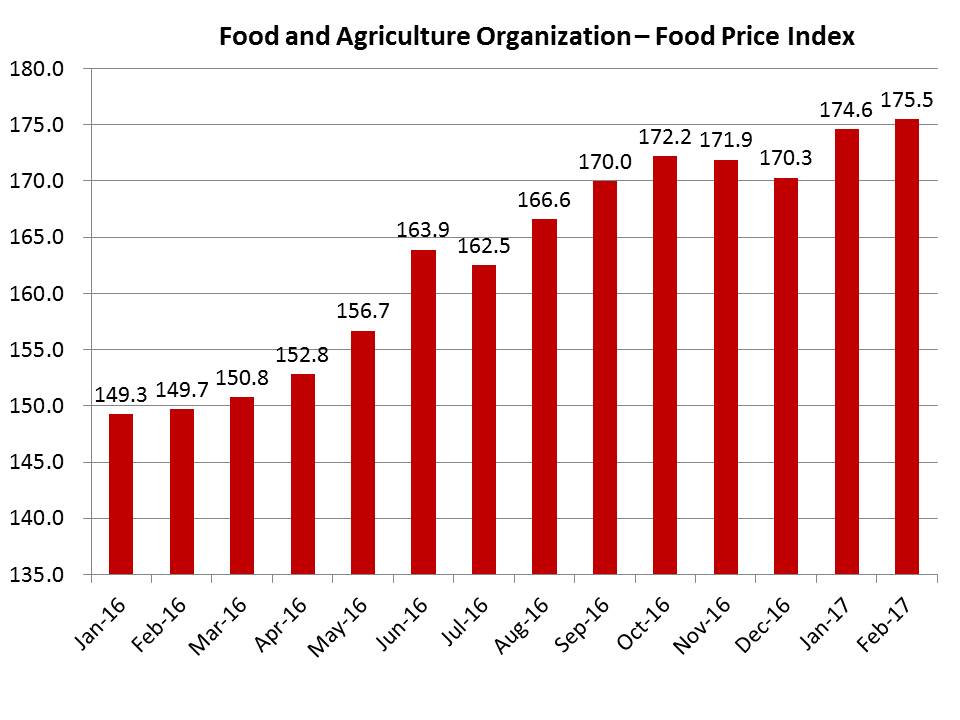 The importance of the food price index to Americans – like folks of all other nations – is that it reflects two primary forces – A) Increases in purchasing power of the world's economies that can bid up the price. B) The growing population of the world's countries that can bid up the price.
Unlike 60 years ago, the global trade in food has increased dramatically. Many nations have grown in population numbers to a level that exceeds their nation's ability to feed from their own fields and farms.
The Food Price Index is used by the United Nations to gauge when the cost of food exceeds the capacity of the poor to buy. According to the PEW Research Center, 71 percent of the world's people live on less than $10 a day as of 2011.
In 2004, when the Food Price Index was 100, the global population was 6.4 billion. Today, when the Food Price Index is at 175.5, the global population is 7.5 billion.
The Food Price Index may be a signal to consider more seriously the agricultural potential of a backyard, patio garden or a community garden.
Want More? - Sign up below