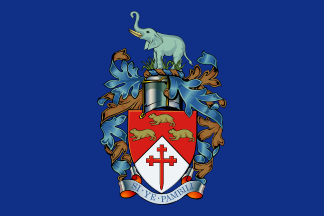 Touch the Soil News #512
Where is Bulawayo? It's a city of 1.2 million people in Zimbabwe in the deep south of Africa. Bulawayo was historically known as the industrial center of Zimbabwe. However, severe economic contraction has left the industrial sectors of the city vacant and deteriorating. And it's not that what was produced in Bulawayo is not needed – textiles, engineering, metals, blankets and shoes.
Through a combination of financial maneuverings and unhealthy competition – whole cities (even nations) can be left behind. The popular phrase "no person left behind" explains frustrations by Americans about the economic landscape (or lack thereof) leaving people behind. Tthe larger world is experiencing whole cities left behind (and whole nations).
What is happening in Bulawayo (Zimbabwe) is happening to varying degrees in the United States. Both nations are engulfed by global financial maneuverings – and competition to pirate each others' economies.
Bulawayo was once known as the City of Kings in reference to its industrial might. Now , inadequate wages and massive company closures have forced residents to resort to urban farming to supplement their food stocks.
Radio VOP (Voice of the People) from Zimbabwe recently interviewed Bulawayo residents. Following are some of the responses:
I woke up as early as 5 am today to start preparing land for farming here because failure to do so I may find myself starving come next year," said a 65 year-old grandmother.
She said following the collapse of industry in Bulawayo, her married children were finding it hard to fend for their families, left her alone, leaving her to starve.
Another resident, Nobubelo Tshuma said she hoped city authorities would not destroy their fields as they are used to doing.
"We pray to our city authorities not to destroy our maize," she said. Urban farming is illegal under city by-laws. However, it has been common practice among Bulawayo residents and other parts of the country following the collapse of the industry.
A Bulawayo resident works to grow food at an urban garden plot – the only activity that stands between eating or starving.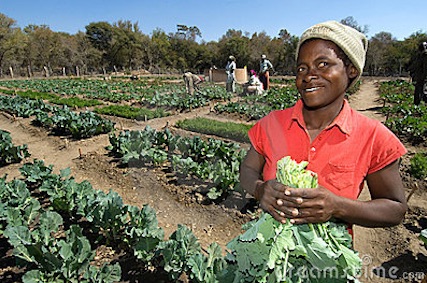 The financial mechanisms of the nation (Zimbabwe) are unable to facilitate the organization of labor and production in a way that sustains the country. High unemployment (90 percent) means the government has limited opportunity to tax wages to run government. Estimates are in America that the financial mechanisms of this nation fall short of constructively employing some 50 million people – leaving large swaths of poverty. Zimbabwe has only 14 million residents.
Following is a video on the economic crisis in Zimbabwe:
Want More? - Sign up below